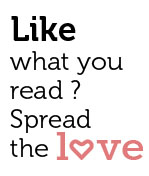 Share
A Journey Through Weddings In India
You, ambulance Dear Reader, sales Can Help Publish It!
An extraordinary visual journey through uncharted wedding traditions in India and the astonishing stories behind them
Sephi Bergerson, one of the most sought-after documentary photographers on the subcontinent, has created an exquisite coffee table album showcasing his breathtaking photographs of weddings across India. Sephi's first book in 2010 (eight years after moving with his family from Israel to India), Street Food of India, won a series of prestigious international awards and was a favourite in The New York Times top ten best cookbooks of 2010.
Designed by award-winning photo-book designer Tania Das Gupta, Behind the Indian Veil: A Journey Through Weddings in India offers an up-close, inside view of a great many traditions that are already beginning to die out. We are taken on a grand, colourful tour of celebrations among Tamil Brahmins, Bengalis, Sikhs, Hindu Punjabis, Hyderabadi Muslims, Rajputs, Kashmiri Pandits, Ladakhi Buddhists, Syrian Christians, Zoroastrian Parsis, Dawoodi Bhoras, Kodava Coorg and Goan Catholics.
"At one point I got caught sneaking shots at a mosque during a mass wedding of 319 Dawoodi Bhora couples in Mumbai. I was brought before the Mullah but instead of kicking me out as I expected, he welcomed me in and blessed me," Sephi recalls.
"As I traveled throughout India, I was invited into sacred places and intimate moments normally inaccessible to outsiders. The incredible array of stories I was able to capture reveals cultures, traditions, and legacies as complex and diverse as India herself," Sephi explains.
In an effort to keep control of the book's content and stay true to his art, Sephi has decided to take a path that, while far from easy, is becoming increasingly common among those keen on sharing their work with a vast audience: self publishing. And for that, he needs you, the reader.
"Intellectual property rights have always been a huge concern of mine. I want to be able to circumvent the often limiting and discouraging complexities of this relationship and demonstrate that self-publishing is a desirable and viable option for professional artists. I want to move towards being less dependent on mainstream publishing and more towards putting the power of the photo back into the hands of the photographer," Sephi explains.
To achieve his goal, Sephi is collecting contributions from friends, family, colleagues, photography professionals, readers and all others who believe that documenting these uniquely Indian traditions is a deeply worthwhile pursuit. (To contribute, click here).
 "Despite all the changes of the digital age and in the publishing world, there is still no better medium for most artistic photography than a real book," Sephi explains.
To learn more about Behind The Indian Veil: A Journey Through Weddings In India, and to contribute to this self-publishing effort, log onto: https://www.indiegogo.com/projects/behind-the-indian-veil-weddings-in-india
Sephi Bergerson