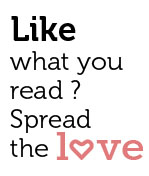 Share
The Mind Is Important. And So Is The Heart.
Do our schools rely too much on rote learning? Does our education system equip students with important life skills? Are they empowered to make their own decisions and deal with the harsh realities of the world as adults? Dr. Charlane Pereira e Rebello,troche a psychologist checks out the ground reality in her chats with experts, recipe students and parents to gain a deeper insight about the importance of life skills based education….
Verma D'Mello, a mother of two sons says, "Our present educational system surely needs overhauling to shape the future of our children. It is a rat race in securing good marks. This encourages children to mug up and pass exams rather than truly understanding and learning the various concepts."
Students are also highly stressed due to parental and self expectations. A healthy balance of academics and extra-curricular activities fosters good personality development.
Johnson (name changed to protect privacy), a college student says, "I still remember the year I was in Xth (that was 4 years back). One of my close friends was so pressurized to study and excel in academics. He was very tense during the examination days that he blanked out for two papers."
Adds Johnson,"He didn't fare as per his parents' expectations and he felt extremely miserable about it. His parents wanted him to pursue an engineering course from one of the reputed colleges here, but he didn't get a high percentage to gain admission to XIth Science in any of the city-based colleges. So, he joined Commerce and though initially he felt that it was a forced choice, he is enjoying the course right now."
Many students cope poorly with academic failure. Student suicides are on the rise. Verma continues, "No doubt the education system churns out many graduates and post-graduates. They are unable to find suitable jobs or market themselves with the talent they possess. Personality development is lacking among the poor motivated students."
Life skills based education (LSBE) is a life-saver! The LSBE was promoted by the 1989 Convention on the Rights of the Child which highlighted the need to link life skills to education.
World Health Organisation (WHO) has defined life skills as "the abilities for adaptive and positive behaviour that enable individuals to deal effectively with the demands and challenges of everyday life."
Several core life skills have been identified as central to healthy youth development and health promotion – self-awareness, empathy, critical thinking, creative thinking, decision making, problem solving, effective communication, interpersonal relationship, coping with stress and coping with emotion.
Rochelle Pereira, a Margao based psychologist says, "Learning life skills is a must. It should start at a young age."
However, instances such as teen suicides, college ragging, failed love interests, feeling of isolation from other classmates, inability to socialize or make friends or make conversation, aggressive behavior or bad mouthing others, and an inability to make decisions with regard to college courses exhibit the lack of life skills among the student populace.
Sushma, who has passed her Xth this year says, "I think I will join Arts. Most of my friends will be taking up the Arts course in the local college."
She's doing it because that's what most of her friends are doing? Is that solid decision-making?
How will she and her peers cope with challenging life situations as adults? Dealing with finances, choosing a career or life partner, enjoying good relations with family and friends, taking care of kids or sick parents, handling workplace tensions, etc.
Schools are a good place to learn these life skills, especially when this sort of education is lacking at home. In addition to creating a thirst for knowledge, they should equip young minds towards developing healthy behaviours.
Rochelle adds, "Workshops can be organized for students in schools and colleges. Teachers are already overburdened with the academic curricula. It is advisable to call in professionals or resource persons to cover such topics that add meaning to lives."
In a research study carried out by Bharath Srikala and Kumar Kishore (2010) in Karnataka, 605 adolescents from secondary schools (in the NIMHANS model of health promotion, using a life skills approach) showed better self esteem, coping abilities and social skills than their counterparts who were not in the program.
In India, the Central Board of Secondary Education has been promoting LSBE under its reform scheme of Comprehensive and Continuous Evaluation (CCE). But, teachers have not been trained to impart the curriculum through LSBE.
There are a number of steps teachers can take to start imparting life skills during these children's crucial formative years. First, avoid rote learning. It hinders personal growth. (We've known this for years now, so why are so many schools persisting in this practice?)
Next, try organizing some team games in addition to individual activities. Motivate the students to participate in team activities to learn the meaning of cooperation and competition.
Bullying is a big no-no and should be discouraged at all costs. How can a child learn and grow if she is being harassed at every turn? Talk about bullying, and ask students how they would feel if they were the ones being bullied. The classroom ambience should have ample space and respect for the full diversity of personalities – from computer geeks to slow learners to 'popular' extroverts. Everyone needs to feel supported.
Never block creativity when it is flowing. Encourage questions from the children. Cultivate a thinking spirit and an analytical mind.
College professors can work on similar guidelines. Prajal Sakhardande, History Department, Dhempe College of Arts & Science, Miramar says, "Education is a very important tool to progress in life. It should impart knowledge apart from providing information."
He continues, "Seminars, field components, study tours, and audio visual presentations nowadays are very important modes of transmitting knowledge as well as information. For example, I take my students of History on field study trips, and heritage trails which make the subject more practical and interesting."
In the end, if we want our children to be better people, we must engage not just their minds but their hearts as well.