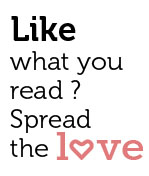 Share
Mishko M'Ba
The Goa International Jazz Live Festival 2014 is here
Don't miss it!
A world -class musical events right here in Goa…
For all those who are in love with beguiling bass lines, specious saxophones and dynamic drumming, it's time for you to jazz-up your weekend with the Goa International Jazz Live Festival 2014, the second edition of an annual event taking place at Baywatch Resort in Colva, South Goa from November 28th till 30th, 2014. This three-day festival features progressive young and modern musicians alongside established talents from India and abroad.
Goa Streets is proud to be media partners with this world-class musical event taking place right here in Goa!
One will get to witness the great French bassist Mishko M'Ba paying tribute to Jaco Pastorius; critically-acclaimed singer Veronica Nunes and 3-time Grammy-winning guitarist Ricardo Vogt's tribute to Brazilian samba legends; the godfather of Indian jazz Louiz Banks; the young bassist, prodigy Mohini Dey; the super-talented and progressive Swiss pianist Malcolm Braff and his new electro-jazz project Greenwoman; the legendary, whacky and funky band Shuffle Demons from Canada, a remarkably varied and vibrant experience.
Mohini Dey
Organized by Art Escape whose mission is to create cultural events that bring the creative community together and Gatecrash, who promotes international bands and develops the jazz scene in India, the main motivation behind this event is to get talented, innovative and modern jazz musicians to showcase their music on a single platform to a curious and open-minded audience.
Jazz was started as a revolutionary movement for freedom of speech and expression. Today, jazz music has a lot more to offer in terms of creativity, virtuosity and emotions, and it knows no borders. It's capable of moving any audience, of any age, any gender, or any nationality.
The organizers believe that jazz has a great future: from paying tribute to jazz legends and keeping them alive, to encouraging the youth to create and express themselves, discovering, and re-discovering talents from India and from across the world.
This edition of the Goa International Jazz Live Festival showcases a very wide range of talents and has the ambition to open everyone's ears – whether you're a committed jazz lover or not – letting everyone plunge into the wild seas of jazz.
Ricardo Vogt