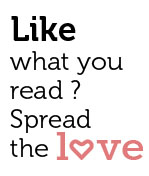 Share
The Lightyears Explode performing at The Live Music Project's Goa Goes Indie' event.
Art Escape offers a unique platform for rock, punk and garage
I recently overheard some folks talk about Goa being the hub of 'bad guitar solos' and 'bad Deep Purple covers'. Surprised? Offended? Don't be. South Goa-based art and design hub Art Escape, in association with ennui.BOMB, a Mumbai-based record label, have launched an initiative whereby independent (or indie) artists from around the country will get a chance to perform for music lovers here and open up India's vibrant indie music scene to Goa. Art Escape says, "The vibe will cut across genres and feature talented singer/songwriters, bands and other musicians performing mostly an array of their own original music."
Before I go any further, a bit of full disclosure. Goa Streets is Art Escape's Media Partner, so we do have an interest in getting the word out about the group's highly innovative projects, including its latest foray into indie music.
Indie music is different because it doesn't have a definite style and is produced independently from major record labels, a process that sometimes includes autonomous, do-it-yourself approaches. The indie music scene in India has been growing steadily over the past few years. In a country where Bollywood music rules, certain artists are making serious efforts to buck the trend and help create an atmosphere for alternative music – to give rock, punk and garage fans a chance to listen to original compositions created by Indians.
Rishu Singh quit his job at Sony Music and The Rolling Stones in Mumbai to found ennui.BOMB, which manages a couple of indie bands, annually brings out an indie compilation (called  Stup!ditties) and organises indie festivals across the country, including Mumbai, Delhi, Bangalore and the Northeast (which, many say, has an amazing music scene and great talent!). Pioneering the concept of free mixtapes, the record label runs a series of nights in Mumbai where young bands get a chance to get their music out of their jam-rooms. He says, "So far the perception is that Goa is a place for electronic music. But how much bad techno can one listen to? That's where like-minded people like Art Escape come in."
For the past two Saturdays, Art Escape and ennui.BOMB organised 'Goa Goes Indie' nights at Tawa Resto-Bar (at Baywatch Resort in Colva) where indie artists from Mumbai and Pune got a chance to share and showcase their original compositions. The event kicked off with a performance by Bone Broke, a one-man garage rock band (inspired by the likes of White Stripes and The Black Keys) comprising upcoming talent Dinkar Dwivedi. He says, "Indie music is going places unlike previously. It's pretty cool. It is niche right now, but if people are exposed, they will like it." He adds, "Indie artists want to make original music, not mainstream Bollywood stuff or covers. We also want to listen to such music. And it's happening."
The Lightyears Explode, who performed later that night, is a three-piece garage/indie/punk band who won the Channel V Launchpad in 2011. Ever imagine what it might be like to have Mithun Chakraborty dance to a punk version of I am a Disco Dancer or even the legendary Kishore Kumar do a Greenday-esque Eena Meena Deeka? That happened, sans Mithun-da or funny bone Kumar. Guitarist and vocalist Saurabh Roy says, "We live in Bombay and cannot escape Bollywood. It seemed natural to incorporate old Bollywood with punk because all of us grew up listening to both kinds of music."
The highlights of the second edition of 'Goa Goes Indie' saw Pune's acoustic pop act Tejas Menon (who writes songs about "real things in life like cats, aliens, stationery and girls") and three-piece 'stoner-prog' alternative rock band Drawing Short Straws take to the stage. Judging by the number of folks who bought the CDs of the artists (including The Lightyears Explode's The Revenge of Kalicharan), it can be safely said Goa was given a fitting official introduction to indie music.
What next then? There is a lot happening in India right now so far as indie music goes, including a number of festivals like the Ziro Music Festival in Arunachal Pradesh and the popular Nh7 Weekender. Newbies like The Vinyl Records (an all-girl four-piece band from Arunachal Pradesh that counts Manipur's Irom Sharmila and Myanmar's Aung San Suu Kyi as inspirations!), The Ganesh Talkies, Blek, Punk on Toast, and Null Friction are travelling on the lines of established indie names like Indus Creed and Pentagram.
It seems Goa is ready for the new tidal wave of indie music that has hit its shores. Watch this space for stories on indie artists and the indie music scene in Goa and the rest of India.
For more information on India's indie music scene and indie artists, festivals and gigs, check out:
www.facebook.com/IndianIndependentMusicScene
www.facebook.com/bonebrokeband
www.facebook.com/pages/The-Vinyl-Records