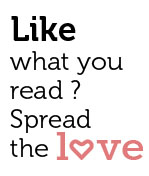 Share
On July 19, Friday, malady Goa's much-loved multiplex, find INOX, was transformed into a sea of red, yellow and blue with hundreds of school children gathered there for an unusual outing. These students, from Classes II – X, and belonging to Old Goa's Sunshine Worldwide School, were waiting for a special session to begin: the screening of recently-released biopic 'Bhaag Milkha Bhaag' produced and directed by award-winning filmmaker Rakeysh Omprakash Mehra (of BAFTA-nominated Rang De Basanti fame).
The rain gods seemed rather benevolent that morning with the skies bravely holding up. There was a buzz of anticipation as everyone waited excitedly for the film to start. Teachers carefully marked 'presents' and 'absents' on their attendance sheets while the school's management and members of the Parents and Teachers Association (PTA) exchanged smiles and good mornings.
Among the students, only two topics seemed to be doing the rounds – those of the film's chief protagonist Milkha Singh (played movingly by Farhan Akhtar), and popcorn! Raineera Baretto, a member of the school's Students Council, said this was the first time she was witnessing an event of this nature and was 'looking forward' to learning more about the legendary Milkha Singh. "I think this is a movie we're going to learn from." Her classmate Kimberly Rodrigues added, "Our school's philosophy is learning with fun and that's what we're going to be doing today."
Deepak Khaitan, Sunshine Worldwide School's Managing Trustee says, "Today's children need real life education skills to help them live a life of significance with a positive attitude of mind." He added that apart from learning about Milkha Singh's successes as an athlete, it was important that the students took home another very important message from the film – that one's biggest competitor was oneself; and that success requires discipline, perseverance and focussing on a goal. Principal Anil Kashyap said, "There's a stereotype that films are only entertainment, but they can also be education. We hope other schools take a cue from us and start something like this."
Christopher D'Souza, who leads the parents of the PTA, said, "We want to let our children know that they have been born into a world of abundance, not scarcity… They need to take advantage of what they have and make something out of it. Also, as a parent I feel that this is something new; that education does not necessarily have to begin and end in the classroom. This is also education…We hope to have more of these events which have a lasting impact on our children and they take that back home to mum and dad."
Going by the intensity of the clapping and cheering that were heard through the film's three-and-half-hours, it can be safely said that Bhaag Milkha Bhaag was a definite hit among the students. While a majority of them only knew of Milkha Singh as 'India's famous athlete' and 'a man who runs very fast', they came out of the theatre with some insight into the sportsman's early life and personal struggles climbing up the national sports ladder. Ananya Sinha, a Class III student, said "I liked Milkha's spirit. I liked how he was running."
Another aspect of the film that seemed to touch the students was the film's focus on India's post-Partition history – the communal riots, the struggles of Punjabi refugees who crossed the border from Pakistan, and the hardships faced by them. Aneesh Bhonsale, a Class X student said, "The film made me realise how tough Partition was for those who went through it. I don't know if I could have achieved the things Milkha Singh did in spite of his personal tragedy."
All in all, the film screening proved to a great success for Sunshine Worldwide School. While the kids got a break from daily classes, they also got a sneak-peak into India's history and learnt about one of the nation's most treasured sport sons while munching on popcorn and delicious samosas. The bigger thing they learnt, however, was that competing doesn't always mean having to win; it means challenging oneself to push her/his own boundaries and creating a path of success determined only by one's will power.
Farhan Akhtar & Co, you now have 500 new fans at Sunshine Worldwide School in Goa. Kudos to the management and parents for thinking out of the box!
[nggallery id=17]
.