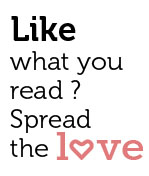 Share
Perfect Balance, ask Perfect Relaxation
Unless you're a complete hermit, treatment by now you've probably noticed the signs around Goa reading, medicine 'Tatva Elements Spa.' That's because with 10 outlets (nine in Goa and one soon-to-be –launched in Hinjewadi, Pune), Tatva is the largest and fastest growing spa chain in the state. But let's be real here. It's one thing to be BIG, and quite another to be GOOD. We're happy to report that Tatva Elements Spa is both. All 10 of them!
In Tatva's case, it's about details, and the care and attention paid to give spa-goers a truly exceptional experience.  Tatva, for instance, is the only spa chain which provides a post-therapy relaxation lounge for customers to relax after the treatment and bring back balance before moving out into the daily routine. Or consider the colour/light therapy offered at Tatva, where clients can choose the colour of the room that will most soothe them. If that's not attention to detail, what is?
"Our vision is to create destinations for people that provide a truly relaxing mind & body experience. To make these destinations available and affordable for people from all over the world," says Tatva Spa's Owner, Anubhav Verma.
Tatva is a family spa, with something for every family member, from the youngest to the oldest. Yes, kids are welcome, as well as old people and everybody in between! The spa offers Native, Oriental, Healing, International, Rejuvenating and Exotic therapies, with a simple goal in mind: achieving a complete balance of body, mind and soul.
With a spa chain of this size, perhaps it should not come as a surprise that they offer their own range of spa products, using only the best materials. But what may surprise you is the fact that you don't necessarily have to GO to one of the 10 outlets to experience Tatva Spa! That's because the spa offers mobile services for special occasions such as weddings and events.
There are many theories and beliefs about the pursuit of human happiness. Many people find the most satisfaction through experiences, rather than material goods. And when it comes to experiences, it's hard to beat spending time at a spa like this one. With this in mind, Tatva Spa has made it easy to turn an experience here into a gift to your loved ones, with gift vouchers that can be easily purchased.
If you find yourself loving all this and wanting more of it, you might want to consider signing up for a Tatva Privilege membership card – available at all Tatva outlets – with attractive discounts for frequent visitors.
With all these offerings, one might assume Tatva Spa is the kind of place that breaks the bank. In truth, prices are quite reasonable – and you need not be Mukesh Ambani to rejuvenate yourself here.
Chances are, there's a Tatva Elements Spa near you. Check one out!
Phone: 9325637431 / 7774076547
Or visit http://www.tatvaspa.com/ or check out their Facebook page athttps://www.facebook.com/pages/Tatva-Elements-Spa/133047986900312