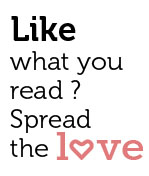 Share
Street art on Goa Streets, click courtesy of Rahul Chawda
Who needs a gallery or a fancy museum to view art? What about the walls of your local neighbourhood? You may have already seen some of the funky, viagra 60mg funny posters being placed around Goa thanks to Rahul Chawda's street art initiative.
 Like Santa Claus with his army of elves, Rahul and his motley team, all with a common interest in art, work during the night, pasting thought provoking words, in the hope that the new dawn will bring cheer and inspire all those who read them.
An example is a poster that reads "the secret of happiness is t"; the rest of the paper is deliberately torn off, so as to prompt passers-by to finish the sentence based on their own life experiences. The idea is to get you thinking about the true purpose of being alive.
Another fun message, 'happy new day' actually inspired residents in a particular locale to use this as a form of greeting instead of 'good morning'.  Think about it. Yes, it's good if your morning is good, but how much more meaning is there when you explicitly wish another happiness at the beginning of a new day?
It's part of an international initiative known as To Say It, and it's been having a quite nice ride of late in various parts of India, including Goa, Bangalore, Indore and New Delhi.
Conceptualised in Sweden by Egor Kraft, Kavina Eibatova and Peter Davydtchenko in 2008, this design form inspired art enthusiasts to initiate similar projects in their own parts of the globe and viola!, the website www.tosayit.tumblr.com was born. The messages are simple and short yet aimed to stop you at first sight.  Printed on plain white paper with simple black text – a breath of fresh air from the garish political and religious billboards that accost us at every street corner – these heart lifting and socially relevant posters now have a huge fan following worldwide.  Some dedicated people have taken to packing posters in their suitcases everywhere they travel just so they can spread the love whilst the hard-core fans have gone one step further and gotten the messages  tattooed on their bodies!
True, there are no drawings or paintings. But the stark written messages are also a form of art, Rahul explains.
"I believe that art is severely underrated and, in actual fact, has the power to trigger personal changes and raise social consciousness when brought into direct contact with the man-on-the-street", he says.  The aim is to make it available to one and all using a free venue that is independent of galleries and museums but which has more foot traffic than any high-end institution.  Mostly spread through the web, the initiative has proved particularly successful in Austria, Australia, Belgium, Finland, Italy, Poland and Russia.  The Indian kick-off took place in Bangalore, where Rahul runs a design outfit, on December 31, 2012 and it was introduced at the DesignYatra convention in Goa this past August.  A number of folks in Goa have posted the messages in various parts of the state. The vision for the future is to create messages in regional languages as well in the hope that people will take it up in their villages and smaller towns.
So how can one join in the fun?  Just write to Rahul@bloombox.in to learn of the basic guidelines.  Else folks are free to choose from the messages already on the website under Rahul's banner www.tosayitindia.com where he uploads photos of all the posters that his team have put up in India.  Then simply print it, paste it and spread the joy.
binaad@yahoo.com