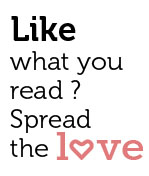 Share
Aditya Bal NDTV'S Chef, addressing the press. Also seen in the pic Armando Gonsalves
Inspiring Goans across the spectrum to come together for change
We are in the last three weeks before the Taste of Goa Festival takes off in the heart of Panjim, and the best thing that is coming out of this whole exercise is the camaraderie and togetherness that is oozing out of so many wonderful players who are heaven bent in making this a grand success. It is not just about food, it is not just about music, it is not just about art. It is about Goa and what we stand for.
A press conference at the Taj Vivanta on the 17th December brought together a group of wonderful people who came forward to convey their joy in creating something to be proud of. At the heart of the matter is the idea that change requires working together as one. The line up included a cross section of highly successful and committed people, with Sanjeev Sardessai detailing how tourism has gone wrong, and what steps we have to take in order to bring art, culture, music, heritage, food and the other subtler things to the fore. Noted restaurateur Keshav Nadkarni talked about the need to create a food revolution that will bring the best of Goan and world cooking to the front pages.
9 Members of Goan society making a case for Dramatic Change via Taste of Goa!
Soon after we stood in silence for the mindless killing of children in Pakistan, Aditya Bal (actor and model turned TV Celebrity Chef) talked of what Goa has meant to him and about the sheer beauty and spirit of our land. He argued that the best tourism will head to Goa when we unveil the red carpet to connoisseurs of higher and subtler living, and what better way to do it than via food & music?
Two Goan legends, Francisco Martins & Bondo Fernandes were also present, and it was so pleasing to see them reminisce about the Good ole Goan days of yore, and how that should be the fulcrum on which future tourism is hinged to. When artists like Fanquito & Bondo get together, it is sheer music to the eyes so to speak, and it excited us all to see the passion with which they were conjuring up concepts that will enliven the Taste of Goa Festival!
Vasquito Alvares and Ryan Semilhago, both exciting Chefs that Goa is so proud of, discussed how Goan food has attracted people from across the world. But there's much more to be done. Why can't one of our very own dishes such as the "Ambott Tik" or "Xacuti" or something completely new, become a world beater across New York, London, Tokyo and other cities?
Francisco Martins & Bondo Fernandes delighted at what is in store, & conjuring up ideas for the event.
The energy is palpable, and it is evident to me that people are eager for dramatic change. It is about going back to our core. It is about regaining the lost Goa via our art, music, food, culture, heritage and more. Once we do that, the best of the world will keep coming for more. Five British chefs, Dr Cyrus Todiwala, Paul Cunningham, John Feeney, Sarah Hartnett and Colin Bussey; 4 British musicians, Domenico Angarano, Joost Hendrickx, Al Macsween and Guilano Modarelli are coming in with that hope & zeal to work alongside countless other chefs and musicians, to make that dream that we all share come true, that of going deep into our Goanness to come out with the true and authentic "Taste of Goa" in every sense of these words!