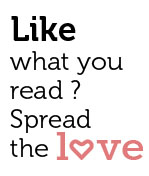 Share
Here's a little secret that many of us might know deep in our hearts even if we don't know we know it. As far as Indian towns go, look Margao and Panjim are quite beautiful. Of course to appreciate this beauty you have to get past a few layers of grime and an annoying dose of noisy, mood-altering chaos. But once you do, red-tile roofs, colonial houses and art-deco buildings reveal a certain grandeur that, combined with the location in these lush tropics, makes for a rather stunning picture. Chief among these cities' most noteworthy attractions are their beloved cafés. Here's a look at seven popular cafés in Margao, where you can grab a quick bite and soak in the essence of the city.
Bombay Café
This is one café where you can really bask in the love of the common people. Walk down the Old Station Road, and the café is at a junction with the Cloth Shops lane to the left. It's perfect for hot pao-bhaji, dosas or sweet phenoris with tea served in the traditional little fluted glasses. A plate of samosas, a sheera and a chai can be had within fifty rupees. Bombay Café is many decades old, and the rates for snacks have always been very affordable, perhaps the lowest in Margao. A great place to watch folks from all walks of life?shopkeepers, fisherwomen, shopping housewives et al?grab a quick bite to sustain their day in Margao. The tables are narrow, making for an intimate chai, where you may absentmindedly sip your neighbour's cuppa. (Veg)
Jackris Café
Jackris' beef patties are world famous. Yes, they are. Many Catholic Goans on a holiday from the Gulf or the ships where they work actually take a few dozen of these mouthwatering patties on their flight back, to be devoured by friends and family waiting out there. The old café located on the New Market lane, across the Municipal Building, stocks cakes, bebincas, bolinhas and other pastry and confectionery items. There's also a Jackris Bakery at the Pancharatna building on the parallel lane. The famed Jackris beef patties cost around Rs 90 per dozen. (Non-veg)
Café Coffee Day
For Coffee Day fans there are two outlets in Margao ?in Vasant Arcade, near Popular High School, Comba, and at the Kunde Petrol Station near Nanutel and Hospicio Hospital. As in all Coffee Day locations, the setting tends toward the upscale and the prices are higher, which means that compared to the other joints mentioned in this list, you can feel free to linger. (Non-veg)
Bread & More
With tastes in bread going uptown, the old katrea-pao, kankonn and polli don't satisfy all tastebuds. Many new bakery outlets-cum-cafés are in town, of which Bread & More is one, providing a large range of breads, croissants, pies, pastries, mousses, customised cakes and more. The Margao B&M is located opposite Saraswat Bank in Comba. It has has air-conditioned and spacious seating. (Non-veg)
Citi Café
Udupi and other veg cafés are scattered everywhere in Margao, but a café serving burgers, beef chops or non-veg patties is harder to find. Citi Café at Fatorda (on the Margao-Ponda road) serves all these and more. It has compact but comfortable seating, with a view of the busy road. Faloodas, milkshakes, cold coffees and ice-creams are available at reasonable prices, alongside hot beverages. Some interesting murals of village life adorn its walls.A plate of patties and coffee within Rs 50. (Non-veg)
Café Tato
Housed in the Apna Bazar building behind the old Margao Collectorate, Café Tato has a ground floor section and two air-conditioned mezzanine levels. 'Tato' means 'grandfather' in Konkani. The Dhuri brothers run Tato outlets in Panjim and Margao. Potato Bhaji is always a strong favourite in Goan cafés, with varying consistencies?sukhi or patal or a mix of both. Quick meals like dahiwadas, masala dosas, sweet dishes and a variety of fruit juices make this café a fast moving bite-hub. Tato's also serves delicious meals. The new three-storied Café Tato at the KTC Bus Stand is a proper sit-down restaurant, serving both veg and non-veg, and ideal for large groups.  (Veg)
Marliz Café
This café, its name derived from Maria Luiza, was once a buzzing hub for office goers, students and absentminded philosophers of Margao. Decades ago, it was common practice to relish a few patties and a brewed coffee at Marliz and then sit on the benches of the adjoining Municipal Garden to discuss matters of the day at leisure, to the sounds of Lorna's songs wafting from the Municipality's speakers. Those songs are no longer heard, but some old friends still sit around the garden. Marliz itself has undergone a couple of renovations. The old maketh way for the new. (Non-veg)
There are loads more cafés in Margao, as can be expected of the 'commercial capital' of Goa. The Canapé and Monginis outlets as well as the numerous Udupi cafés provide snacks and meals for folks across the range of tastes and wallets. All these cafés contribute to the multi-faceted character of Margao city, feeding the thousands of good citizens and tourists who stream in and out every day.
/
/
/