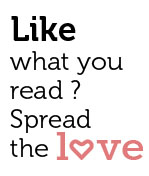 Share
Buffet at Swissotel
New Kid on the block makes a culinary splash
The nice thing about new restaurants,sildenafil from the customer's perspective, is that if they have any hope of breaking into a crowded culinary market, they have to offer something different… and better. Now whether this explains our positive experience at North Café, the brand new restaurant inside the brand new five-star Swissotel in Calungute – or whether it's good just because it is – is an open question.
If you haven't visited Swissotel yet, we suggest you do so. It's a gorgeous place, with a sleek, elegantly furnished lobby, an exceptionally long and beautiful pool and a posh, covered outdoor bar. North Café is at the far end of the pool, and on the day we visited, a Konkani band lifted the spirits of the brunch's many patrons.
Before we continue, let's go for a bit of 'full disclosure'. Streets' general policy in reviewing restaurants is that we do so anonymously and pay our own way. In this case, however, Swissotel called us up and invited us to sample their Independence Day Brunch – and we obliged. When we entered, the truth is our hopes were not high, because of the phenomenon we've mentioned in previous editions that seems to plague a lot of establishments, especially ones that cater to both Indians and foreigners. We call it LCD cooking, preparing one's dishes for the Lowest Common Denominator.  It's when a chef, wary of offending any palate, 'dumbs down' the dishes so that no one could possibly say it's too spicy, too bold or potentially controversial in any other way.  The result, too often, is really bland food.
Peppery Chicken Swissotel
So when we took that first bite into North Café's Peppery Chicken, and took in a flavour bomb that made it abundantly clear the chef takes the 'peppery' in Peppery Chicken very seriously, we immediately understood that LCD cooking was not at play at North Café. Same goes for the Navratan Korma Kashmiri and the Chicken Vindaloo – spicy, complex and packed with flavour. It's clear this Indian food was not conceived to please the palate of the Fish n Chips crowd, but all those who truly understand what South Asian cuisine is supposed to taste like. In addition to the aforementioned creations, on the 'carnivorous' side of the menu, there were Hyderabadi Chicken Biryani, Bengali Fish Curry (which passed the scrutiny of a certain Bengali sitting at our table) and Goan Ros Omelette, eggs topped with chicken and coconut-based curry (prepared live).
And now for the vegetarian portion of North Café's Independence Day Brunch. Before Anthony Bordain became the world-famous celebrity chef that he is today, he wrote a book called Kitchen Confidential that had this to say about those who shun meat: "Vegetarians and their Hezbollah-like splinter-faction, the vegans, are a persistent irritant to any chef worth a damn. To me, life without veal stock, pork fat, sausage, organ meat, demi-glace, or event stinky cheese is a life not worth living. Vegetarians are the enemy of everything good and decent in the human spirit, an affront to all I stand for, the pure enjoyment of food."
When Bordain wrote those words, he clearly didn't have India in mind. This is one country where one need not sacrifice the "pure enjoyment of food" by not eating animals. And North Café's non-meat options – from the Tandoori Gobi to the Paneer Punjabi to Aloo Bhojpuri to the Vegetable Kolapuri to, our favourite, the Chole (spicy chick peas) – were every bit as tasty as the chicken and the mutton and the Bengali fish.
And we must not close this piece without a mention of the interesting array of salads at the North Café Independence Day Brunch, which included some highly innovative creations featuring such ingredients as fried okra and chicken chat.
Keep in mind this was an Indian brunch, so, with the exception of the fresh fruits and ice cream on offer for dessert, the rest of the options were strictly Hindustani, from Gulab Jamun to Shahi Tukda to Kesari Kheer. Like the rest of the experience at North Café, all these offerings were satisfying and sweet.