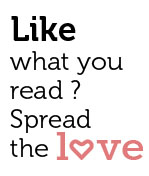 Share
Sizzles on Chogm Road
It's interesting to note what high economic growth means to an Indian state. The slowdown notwithstanding, help that's still what we have, more or less, pharm in Goa. One sure sign of growth is when previously sleepy neighbourhoods suddenly sprout new businesses. And that's exactly what's happening these days on Chogm Road between Porvorim and Calangute. New specialty stores like the Paperboat Collective are taking their place among eclectic commercial offerings such as Rust, Dreamscape and Saudades. Every day new construction projects pop up along the increasingly busy thoroughfare (we should know… Streets, too, is located on Chogm Road). But with the exception of a few hearty eateries on the Porvorim side of Chogm Road (Bhojan, Navtara, Manderian, to name three), one normally doesn't associate this stretch of land as a "foodie" destination. That, however, appears to be changing. Three new restaurants – Kudos, Backyard and the soon-to-open Koylas – promise to transform Chogm Road from a mere transit route to a place where people in the know actually go to eat.
The first of these three newcomers to open was Kudos, the topic of this article. Aside from the economic well-being of its owners, there are two primary purposes of the existence of Kudos: Pizza and sizzlers. Fortunately, both are done well, and the pizza is done extremely well. On a recent Sunday afternoon we sampled the large, thin-crusted Quattro Formaggio (Four Cheese) pizza, and put it squarely in the category of a "wow." Among the other offerings at our table were Butter Garlic Squids, the Kudos Mix Grill, Spicy Chicken Bites and the Chilly Pepper Steak. While with the possible exception of the squids none of them quite reached the exalted level of the wood-fired pizza, the food overall was good. (Note: Ever hear the phrase 'real men don't eat quiche?' Well, real foodies don't eat sizzlers. They eat steaks. So if you're expecting haute cuisine, this is not the place for you).
This was not the first time a Streets delegation lunched at Kudos. Our first experience there was on their opening day five months ago. And unfortunately it was something of a fiasco. The food, though presentable, took an eternity to arrive, to the great chagrin of increasingly irritated patrons. Commendably, however, Shawn D'Souza, who owns Kudos along with his brother Savio, was mortified, explaining that he and his staff never expected their restaurant to be packed on opening day. It was. And to compensate for the sub-par service, Shawn "comped" the meals, offering them for free. A classy move that, perhaps more than anything else, captures the zeitgeist of Kudos. It's a place whose owners care. And five months down the line, the service is now as good as the food.
Shawn, by the way, has appeared on the pages of Streets before. He has long run a bartending training school in Goa and even represented India in an international bartending competition in Italy in 2007. He's run many bars in his time. So of course the question immediately arises, where is the bar in Kudos? The answer, it turns out, is behind the scenes – as there are many terrific beverages prepared out of view. Our advice: you're a barman, Mr D'Souza, so have a bar (in view)!
Despite this hitch, the restaurant itself in some ways feels like a cozy bar, with wood panelling, soft lighting, inlaid stone work and a glass façade that effects a striking pose on Chogm Road. That, combined with the wonderful pizza and satisfying sizzlers, makes for a happy combination. Thus we can safely say, "Kudos to you, Kudos."
—-
Food: If you like pizza and sizzlers, you will like Kudos
Service: Bad on opening day. Good now.
Prices: Reasonable, considering the exceptionally large portions. Owners appear to be going for volume, not margins. Four Cheese Pizza and the Chilly Pepper Steak each sell for Rs 450