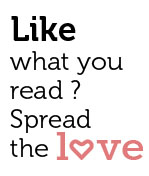 Share
How Many of the Our Young Are Prone to the 'Sugar-Disease'?
Many people think of diabetes as a disease of the old. Young folks tend to see it at something they might develop when they are in their late 50s or 60s.
They don't feel they need to take any precautions to reduce the risk of contracting it. "People only develop diabetes when they are in their late 60s. Why should I worry about it now when I'm perfectly fine, " says Gauri Naik, 22, drug from Calangute who has a family history of diabetes.
"Half of my patients are under 35," says Dr Sheetal Varalwar,  a consultant diabetologist. "Diabetes is a progressive disease. It worsens with age and young patients have their whole life ahead of them. There are many difficulties to be tackled. The pill burden and restriction on diet can cause frustration and affect the quality of life."
Out of Goa's population of approximately 15 lakh, approximately one lakh people suffer from diabetes, according to a recent statement by Dr Digambar Naik, heading the Confederation of Indian Industry's health panel. He said that among people 40 years of age or older, Goa has the highest rate of diabetes in the country. All of this is likely to due to the high incidence in Goa of obesity, one of the leading causes of diabetes.
Diabetes mellitus is a group of metabolic diseases characterized by high blood sugar, either because the pancreas produces insufficient insulin or because a person's cells are unable to respond to the insulin that is produced. The main symptoms are frequent urination and increased thirst and hunger. The three main types of diabetes mellitus are Type 1, when the body fails to produce insulin, Type 2, insulin resistance and gestational diabetes, when pregnant women suddenly develop high blood sugar. Among the main complications of untreated diabetes are coma, cardiovascular disease, renal failure and retinal damage.
Dr Varalwar has opened a clinic in Caranzalem exclusively dedicated to the treatment of diabetes; the treatment given is holistic along with the advice of a dietician.
A common misconception about diabetes is that it is caused by eating sugary foods. Obesity is a major cause, doctors say. "Obesity is characterized by an excessive accumulation of body fat through an increase in the size and number of fat cells. The higher the body weight the greater is the risk of not only diabetes but heart diseases, hypertension and other conditions like formation of gall stones, osteoarthritis [disease in joints], even cancer. Hence it is necessary to maintain the ideal body weight by comparing the weight to height ratio in terms of Body Mass Index (BMI)," says Aruna Naik, a retired employee of the Food and Nutrition Board.
In the past young people were only diagnosed with Juvenile Diabetes but today young folks are increasingly being diagnosed with 'Type 2 Diabetes'. This 'Type 2 Diabetes' can often be prevented if appropriate precautions are taken, and taken early, specially for people with borderline or pre-diabetes.
Diabetes and obesity are like conjoined twins. Sedentary lifestyles coupled with increasing consumption of junk food has been a cause of increasing waistlines.
"There have been major alterations in lifestyle and activity patterns among all segments of our population  – ready cooking gas is available for cooking, piped water supply, labor-saving gadgets and ready transport; there has been a reduction in physical activity and energy expenditure. Ice creams, fast foods and other energy food items at affordable costs increase obesity in large segments of our population especially our younger generation. Good exercise, a healthy balanced diet and walking up steps instead of taking the elevator every alternate day would help reduce the risk of obesity and diabetes," says Aruna Naik.
With the increasing prevalence of diabetes in young adults up to 30 years of age and its associated complications, the scale of economic and healthcare burdens on the nation could become unmanageable. Diabetes is a chronic disease and has no known cure. The initial symptoms are silent but the situation grows adverse with the progression of the disease.
"Young adults with a 32-inch waist circumference (women) and 35-inch (men) should watch out for signs of diabetes and go for a checkup if they see symptoms like weight loss, frequent thirst and passing of urine. Parents play an important role and healthy eating habits should be cultivated from childhood … A balanced diet includes roughly 40% of carbs, proteins, vitamins and minerals and less than 10% fat," says Dr.Sheetal.
Diabetes is not a psychosomatic disorder. Changes in diet, quitting smoking and other lifestyle modifications can prevent progression from the pre-diabetic stage to diabetes. "It is important for youngsters who are pre diabetic and obese to lose weight and make lifestyle changes to prevent becoming diabetic. This is also important for people with a family history of diabetes. Lifestyle changes include healthy eating, some form of exercise and a cut down on junk food," says Dr. Sheetal.
Concludes Aruna Naik, "A well-balanced diet provides essential as well as non essential nutrients in the correct amounts. These are utilized to promote the highest level of physical and mental health and physical growth and development." Good exercise, good food, good habits… and Type 2 Diabetes can be kept at bay.