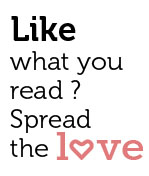 Share
The story of A Goan's Journey To Portugal
A films made by Goa for IFFI 2014
Screening This Saturday at Inox Screen 4 @ 7.45 pm
The current subject of Portuguese citizenship and Goans asking to have the right to keep dual passports is beautifully depicted in Aftab Khan Farooqui's English/Konkani Docu Drama PAKLO.
Gauhar Khan will open the film during IFFI 2014 at Inox Screen 4, this Saturday at 7.45pm.
The film, which is dedicated to Goa's outgoing Chief Minister and India's new Defence Minister Manohar Parrikar, was made by the people of Goa and throws cinematic light on this delicate subject. The short and cleverly narrated film tells the story of a young village-raised man who wishes to leave his native India and move to Europe. His journey through the government offices of Goa and onto the streets of the world is portrayed through the colour and humour of areas in Goa that seem like the shadow of beautiful Portugal. The film takes the face of a mind-opening documentary told through the life of this young ambitious Goan man. With culturally rich footage from both countries, it celebrates his linkage to Portugal while retaining his unbreakable bonds with India and Goa.
The viewer is led through the veins of India and its larger-than-life characters, finally settling into the charming squares and coast of Portugal, where a once world-shy young man now opens the windows of his soul to the views of Europe and the rest of the world.
Consider this an open invitation to everyone in Goa and to the international film community to come and see this heart-warming movie.
Screening at Inox 4, this Saturday, Nov. 22, at 7.45pm. To be opened by Gauhar Khan