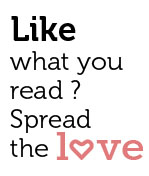 Share
The story of a musician called Nafi Harald Weibe gives one an insight into the lives of the hippies from an earlier time in Goa, and also from a musician's point of view.
"Yes, I always sang hippie sentimental songs and still do. In fact, somewhere down the line, I even tried creating techno of the earlier times, but did not think much of it viz-a-viz many more good producers of this genre of beat music. So I decided to stay with my sentimental hippie songs," Nafi laughs aloud.
A jovial person even as he gears up for his 64th birthday this December, the man has spent 24 years of his life in Germany and 40 in Goa. "I was travelling around the globe till I met this English girl in Torremolinus in Spain. Looking for a long journey ahead, we finally decided to travel to India for spiritual reasons. We came by bus through what was earlier called Yugoslavia, to Greece, Turkey, to again what was then called Persia, then Afghanistan, Pakistan and finally India," Nafi tells of the journey that bought him to India in 1974.
"Apart from Goa, we travelled India considerably, right from south to north. This is where I met Goa Gil, at a full moon party in Anjuna. While there are many full moon parties taking place during recent times right from Baga to Candolim, during those times, in the seventies, everyone would anxiously wait for this one full moon party every month. And so I began playing the bass guitar for such parties." Nafi unveils the picture of a dreamy Goa, with musicians playing live instruments and the true flower power generation taking advantage of this free spirited atmosphere created to dance one's blues away.
"Then we drove this bus of ours to Nepal where it got sold for a good price; good enough to buy another van like the first one. A year later again in 1976, we decided to do this all over again, given how epic it was. And this time, I was extremely prepared. I had loaded this van with parts of diesel engines that I had figured out were a rarity. We easily lasted about five years with the money from the sale of these parts. The English girl however left me when in Goa. She split to Poona," says Nafi as he introduces the legendary Osho (Bhagwan Rajneesh) and his ashram at Pune into the narrative of his life.
"So since this new van was in this girl's name, I travelled to Poona to get her consent to sell the vehicle again and split the profits. But when I reached the ashram in Poona, I was already known for playing the bass, and so 'Harry the bass player' began playing with the boys at the ashram. Then one of the musicians one day asked me if I wanted to meet the man himself. And although I was not so kicked about meeting this charismatic person, I thought I should since I was there already. And so we met, and fell in love with each other," he breaks out into another laugh with this smirk of sarcasm. "Then on, with a stroke of a tikka on my forehead, I was Swami Anant Nafi," he reveals, going on to show us the mala, thick wooden beads, given by the Master himself from the Poona ashram, with the picture of Osho on it.
Nafi however had already set his heart on Goa, and after a while returned here to settle down with his then wife who gave birth to Chinvar, the name of the small nook in Anjuna as referred to in the earlier days. Nafi today has three children: two girls and a boy.
Ever since 2007, Nafi has been building the hybrid version of the sitar. "It started with this hybrid version that I played on right from '76, that got stolen from a Prem Joshua show at a place called Dunes in Mandrem. I was devastated," he says as he walks around and gets the new instrument out to show me.
The instrument has six strings, all of the guitar, but strung on differently, in an unconventional manner. "Ever since I lost that instrument I had, I wanted to make something similar but with more resonance like that of the guitar. So I thought of using the kalabasa pumpkin from the island of Seychelles."
According to Nafi, since the Kalabasa pumpkin came in different shapes and sizes, some of these could be used to build the resonating box of this hybrid instrument. The fret board of this instrument is made from bamboo, "while it also has a earphone made of coconut shell," he explains as he strums the instrument and holds the inverted coconut shell to the ear of an onlooker, the shell being located near the neck of the fret board right next to the string tightening keys. Sounding like a cross between a sitar and a guitar, every single piece made is different and unique and costs a total of about 700 Euros now. And what does he call this instrument?
"Well, after the first one I made, I made the second one for Elvis Rumion, and he called it the bumskin. But yes, it can be named whatever one feels like naming it. From the time I started making these; I have sold about 58 of these all over the world, including many in Goa as well. The fifty ninth one is now lying in my room. If this gets sold, then I can think of making the next one," says the white haired chubby looking German.
Nafi Harald Weibe is as conspicuous to spot as his hybrid invention, and you may soon quite possibly spot both at a place hosting live music close to you.