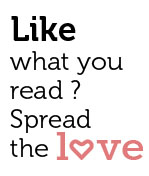 Share
Fiesta Goa Lobster
A Culinary 'Party' of the Senses
Let's begin this story with a short Spanish lesson. Fiesta is the Spanish word for 'party', sale and it's a very fitting word to describe the feeling you get when you hang out at Fiesta, the highly appealing restaurant at the end of Tito's Lane in Baga. This is, pardon the slightly clichéd description, truly a 'party' of the senses. Take the sense of sight, for instance. Chef/owner Yellow, one of the most recognized faces in the state, has succeeded in combining soft light, whimsical furnishings, Bohemian seating and colourful, Asia-inspired décor to create a visual Shangri-la.
The stone work, the built-in, cushioned-covered booths and the unusual cloth used to dress the tables take care of the sense of touch. Soft music far enough away from the bustle of Tito's Lane pleases the ear, and with food as good as what's offered here, the sense of smell takes care of itself.
Which brings us to taste, Fiesta's main attraction. There's a reason the Waffles with Goat Cheese have become one of Yellow's most sought after signature dishes. They are divine! A great way to start the meal.
Next came the Seafood Paella, which was as good as any on offer in Madrid and Barcelona. That says a lot, but it's true. Perfectly cooked prawns, crab, smoked tuna, calamari and mussels are layered over vegetable rice with a wonderfully nuanced flavour – all baked in a wood-fired oven. Speaking of seafood, we decided to take a risk, and order the Seared Tuna Fillet with Miso Sauce. The problem with this dish in a lot of restaurants is that kitchens tend to overcook it. Seared should mean just that. In other words, the tuna should be rare. At this particular evening at Fiesta, it was. And it was very good.
Next on the menu: King Prawns baked in tomato-white wine sauce, topped with parmesan cheese. This dish, also baked in the wood-fired oven, was quietly delicious, as was the Crab Ravioli served with saffron cream sauce.
Performance at Fiesta
For dessert we sampled the extremely aptly named Death by Chocolate, hot chocolate soufflé served with cold chocolate mousse and vanilla sauce, and the expertly prepared Tiramisu.
Yes, in the end the party of the senses at Fiesta is really about taste. And you get a lot of it here. Offerings like the Thai Seafood Salad, the Wood-fired Pizza Mare, the Charcoal Grilled Tiger Prawns, the Steamed Lobster, the Pork Tenderloin with Olive Oil and Herbs, the King Crab au Gratin and the Fillet Steak with Demi Glace all help turn the experience into one hell of a culinary Fiesta.
Fiesta was originally a Portuguese summer villa built in 1932. The restaurant is set in a lush tropical garden atop sand dunes overlooking the Arabian Sea.
• The Food: Excellent European-inspired cuisine
• The Ambiance: Whimsical
• The Service: Very attentive
• The Price: Covering the whole gamut from Rs 250 to Rs 1,950 (for the lobster)
• Something Special: It's now possible to rent out Fiesta for parties, weddings, anniversaries and birthdays
•  Where: At the end of Tito's Lane. Phone: +91 832 227 9894/2281440. Website: www.fiestagoa.in