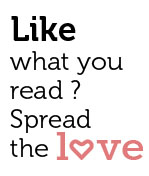 Share
Dear Acaricia May
I live with my husband and three children. We have been very happy for the last nearly 10 years. But two days back my husband dropped a bombshell on me. He was all disturbed for many days and said he wanted to tell me something. He said he recently met an old girl friend from twelve years back. Apparently they were supposed to get married, which he never mentioned to me earlier. Then they got separated by their families and she was taken away to Bombay. He forgot all about her, drugs but a week back he ran into her accidentally in the market, with a child. He says they had gotten intimate in those years and that the boy is his! That woman too has admitted that she raised the child as a single mother in Bombay. She didn't marry, but returned to Goa a few months ago. Now he says he feels a bonding for the woman and their child, and needs to take care of them. He wants to visit them occasionally and be a father to the boy. How am I supposed to deal with this? I was too shocked, and couldn't say anything. I asked him to give me a week to reply. We are not talking to each other these days. What should I do?
Maria Fernandes – Panjim
Dear Maria
We're not living in Saudi Arabia or even Mitterand's France. Say no to bigamy, and no to mistresses! Now that said, there is a complicating factor – and that is the existence of this innocent soul who is your husband's son. Wait. Back up. Before we discuss this any further, make sure your husband gets a paternity test done. It's possible, as Michael Jackson sang, that "the kid is not my son!" Let's assume the paternity test comes out positive, and that Mr. Love-Her-Too indeed has a love child. Are you within your rights to demand that he not see that child? Yes you are. Is he within his rights to demand that he does? Yes he is. You see, Maria, you are both adults living in a free country. And this child who has suddenly popped up had no control over the circumstances of his birth.
Of course, when your hubbie married you, he committed himself to you and the children you would beget. So he has no right to sustain a romantic or sexual relationship with his lover from a previous era. As for the child, that's something for you and your husband to work out.  If you give him a clear choice – either us or them – you would not be wrong. If he chooses you, hopefully the matter would end there. But would it truly? Would there be resentments? Would he sneak away to see them on the sly? There is an alternative, and that involves letting him see the boy – or even bringing the youngster into all of your lives as a half-sibling and stepson. I'm talking about the son, not the woman. Keep in mind the world is filled with happily married couples where one or both spouses have children from previous relationships, married or not.
Love,
Acaricia May
.
If you have questions about sex, relationships or any other matter of the heart, please write in to acariciamay@goastreets.in
.