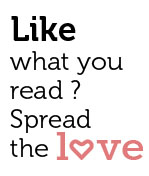 Share
Saraya in Sangolda
Take a Walk On The Wild Side This Holiday Season
Stars of fresh parchment twinkling on every 'balcao', kids dancing around the crib, neatly wrapped gift boxes hanging from the Christmas tree and bright lights covering every roof corner! Tis' the season of joy in Goa! Who among us doesn't love the balls and gowns and the wine and dine? But enough said about traditional Christmas. How about doing something a little out of left field?  Goa offers a lot that may not be on your Christmas radar. Here are a few ideas for straying off the beaten path this season in Goa.
«Rome of the East
We know how Goa is sometimes placed at par with the Caribbean, but did you know we have Rome as well?! Old Goa, state capital for the better part of three centuries, is also known as Rome of the East for its spectacular array of churches, convents, museums, art galleries, Portuguese style houses, and historic fort ruins. It's a perfect date with history. Take a walk down memory lane of this great state, bask in the glory of rich heritage and enjoy the beautiful sight of tastefully decorated churches and houses for the festive season.
«Wildlife Over Nightlife
The party scene is fabulous, agreed. But enjoying the party nature throws is worth it, too. Take a day off from the glitz and glamour and visit one of the many natural escapades Goa has to offer. Be it Mollem National Park in South Goa, or Bhagvan Mahavir Sanctuary, or the Salim Ali bird Sanctuary on the island of Chorao. Also take a leisure walk, away from the touristy hustle bustle, in the aromatic spice plantations farms and play alongside the majestic tusks. The Savoi Plantation and the Sahakari spice farm in Ponda will remind you why the Europeans came to Goa in the first place. Looking to make fun memories? Go on an exhilarating crab catching trip. Ask a friendly local, and they will accompany you with the hand-made net, 'Kobblem' and a big Goan smile.
«Backwaters of Goa
Why limit yourself to the beach?  Go romance the backwaters. Spend a day or a night in a house boat and enjoy the mangroves dotting the horizon, watch a local fisherman work his craft or simply sip on your favourite beverage while also drinking in the serenity. What's wrong with being an adventure junkie (it's certainly better than the other kind of junkie!)? Try the recreational activities our bountiful backwaters have to offer. Drop the anchor, and go fishing. Dive in the gorgeous emerald waters or go kayaking into the sunset, literally.
«Island Hopping
This is a must-do! Escape the crowded cities and flee to rustic pathways and the lush fields, with views of towering old convents and eerie cemeteries. Chorao Island in the north is perfect for a traveller looking to explore. And if you are in need of an adrenalin rush, make a trip to Monkey Island or Grand Island. Swim and snorkel in the clear waters and be amazed at the underwater coral life, or drool over sumptuous barbequed seafood after you've tried bait fishing. You will keep coming back for more. I promise.
«Go Boutique
Stay at boutique little cottages. You will adore them for their sense of freshness and warmth. The funky cottages in Morjim, up north and the peaceful quaint cottages in Agonda, down south, are delightful options. The ambience is perfect for a little romantic getaway. You might also want to try out Saraya in Sangolda (not too far from the Goa Streets headquarters on Chogm Road) with its earth houses, eco resort, vegan cafe and art gallery. It's perfect if you need some peace. As winter has come, book yourself a piece of heaven at Wildernest Nature resort, or the Swapnagandha Resort, its sister concern. Fall asleep to the hum of crickets and wake up to the splashes of a beautiful waterfall. Break routine, go for a trek, panic at a leech attack, enjoy delicious home-cooked meals, take a walk on the Chorla plateau along with a herd of sloths, try to run from bisons, watch folk dances around a bonfire and get dazed at the starry night. All in all, a perfect winter edition of a non traditional celebration.
«Get Your Helmet on and Explore
You haven't enjoyed Goa in a true sense if you do not have a cliché selfie riding a bike, with funky glasses and hair everywhere. So go on, get on a bike and trod on the roads to get the real feel of Goa. Check out some of the villages down south,with their perfect cavalcades of Indo-Portuguese houses and open backyards decorated with all sorts of things screaming Christmas. Be welcomed by friendly locals. Take a walk through the historic Latin quarter of Fontainhas in Panjim. The procession of heritage houses will have you convinced you have crossed a dimension into another era. Soak in the beautiful architecture, relish sugary delights at local bakeries and enjoy spicy treats at laidback eateries and bars.
«Gluttony Glory!
As is rightly said, self-help is the best help. Help yourself to some amazing foods and eateries this season. Enjoy the beautiful sunset whilst devouring delicious food at Vagator cliff, overlooking the Arabian Sea. Little Vagator offers an amazing Australian restaurant, Antares (run by Sarah Todd of Masterchef Australia fame), the godly Greek refuge Thalassa, and the laid back lounge restaurant One Degree. Also the shacks are at the peak of their season so a visit to the favourites is a must. But the best will be offered by the local bakeries and eateries flaunting treats and delicacies made from grandmas Christmas recipes.  Drown in the deliciousness of the traditional mouth watering  delights like dodol, bebinca, nevros, kormolas and so on.
«Play Santa
Christmas and giving go hand in hand. So why not advocate the purpose and live the spirit? Dress up as Santa or just yourself and visit one of the NGOs that work for underprivileged kids. Children Walking Tall and El Shaddai are two good ones. Drop in unused clothes, shoes or books. Buy some extra cake and chocolates and give hugs to the little angels. This will make you just as happy as it does them.