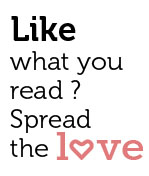 Share
Suguresh Sultanpur
Here's a little secret: It's now home to some great art
Who said Palolem is just for sand, hippies and silent noise?
When it comes to its reputation, this gorgeous beach in South Goa (way south!) has been on something of a roller coaster ride. Just two decades ago, you couldn't find a restaurant here – a true virgin paradise known only by Goans and a smattering of well-informed foreigners. Then cut to 2012, when the news site Business Insider named Palolem one of the Top 10 Party Beaches in the world, putting the once sleepy fishing village in the company of Miami's South Beach, Psarou Beach on Mykonos Island, Bali's Kuta Beach and Ibiza! Among the biggest draws:  the "silent noise" parties where revellers don headphones to dance. More than a few folks, however, bemoan the beach's rapid development. Compared to its pristine past, they say, the beach has been ruined.
Whatever your view, it's abundantly clear that there's more to Palolem than meets the eye.
And here's something else showing Palolem's depth beyond the waters off its coast: it's now home to some highly interesting art.
Since 2010 a wonderful establishment called the Art Resort has been exhibiting artwork by contemporary Indian artists at the resort's onsite gallery situated in their beautiful open air restaurant. The gallery hosts regular exhibitions, art receptions and workshops throughout the season.
Owners Bhuwan Chandra Pandey and Horst Springer dreamt up the "Art Resort" to share their love of Goa and India while also "fulfilling their hearts' desire" of championing talented contemporary Indian artists. The art program is geared exclusively to support the artist, with 100 percent of all art sales going directly to the artists (the standard split in the art world is 50/50).
Art Resort Gallery
Art Resort collaborates with the Goa College of Art and other universities, colleges and art schools all over India to find young artists working in a variety of mediums and give them the opportunity to present their work.
Art Resort's current exhibition featuring the work of both emerging and established artists runs through April 30th. The drawings of Suguresh Sultanpur and paintings by Swaroop Kaintura share the gallery's main wall while a group exhibition titled "The Mini Print Show 2014" is presented on the back wall.
Suguresh Sultanpur earned degrees in both painting and printmaking and currently lives in Gujarat. His artwork has graced the walls of galleries and institutions throughout India, even as far as Japan. On exhibit are fifteen prints and small drawings using pen & ink and collage which explore ideas of contradiction in our reality by combining identifiable figures with forms that are distorted into curious shapes. Visually, they are intriguing and invite the viewer in for a closer look to admire the fine line work and, oftentimes, ambiguous imagery.
Print Show Ritesh Umante
While the work of Suguresh is delicate and mysterious, the small acrylic paintings of Mumbai artist, Swaroop Kaintura, are colorful and bold with a touch of whimsy. Colorful stick-like figures dance on the canvas. Portraits and abstract figurative paintings are layered with rich color and bold brush strokes. From the age of fourteen Swaroop set out to do what he loves best… to paint.
The twelve paintings in the show give you a small glimpse of this talented artist's diverse painting style. Swaroop's art continues to evolve as he pushes the boundaries of his medium by painting with sticks, his fingers and incorporating collage. He says, "I try to do unique and original pieces. I love to paint and I love color". By keeping his work affordable and accessible to everyone, Swaroop's artwork is now in the homes of people all over the world.
Print Show Shemali Shetty Shadow
The "Mini Print Show 2014" presents 22 emerging and established printmakers from all over India. The exhibition was curated by internationally recognized artists Rajendra Usapkar and Ryan Abreu, showcasing small scale imagery made by printing techniques such as traditional line etching, engraving, woodcut and lithography to contemporary digital processes. The aim is to advance the appreciation and awareness of art on paper while encouraging the artists to exchange techniques and ideas.
Images of bees flying out of the tops of pants, an expressionist portrayal of a pregnant woman and a tortoise and hare morphed into a singular animal are just a few of the imaginative and intense prints on view. The artists in the "Mini Print Show 2014" take the age-old technique of printmaking to a higher level by combining modern imagery and technique with a fresh approach.
Sugurush Sultanpur
Prices in the exhibition range from 2,000 to 10,000 rupees, giving the aspiring and veteran art collector a good motive to make a purchase in support of these artists. Don't wait too long….with the close of the month comes the close of this year's' season of the Art Resort and its gallery.