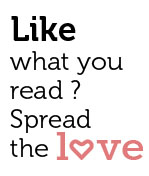 Share
Daughters of Mother India are RISING
Vibha Bakshi, in Goa @IFFI 2015 to showcase her award-winning film `Daughters of Mother India,' whilst reflecting the strong call to action Indian women have raised around the country, speaks to Goa's Fashion and Lifestyle writer Ethel Da Costa. And So Does Goa's Police Chief.
It's wonderful that that Vibha Bakshi'snational award-winning film`Daughters of Mother India,' has been so well received, including this past week at IFFI, where it drew a packed crowd. It's sad that the movie – with its haunting portrayals of human depravity – had to be made in the first place.
`Daughters of Mother India' is about the aftermath of the unthinkable attack against the young woman Nirbhaya, whose rape and murder shook our nation to the core. It won the National Film Award for `Best Film on Social Issues' at the 62nd National Film Awards.
Her film has been a key element of the intensified spotlight on this sort of violence, which continues to claim victims every day. While the Nirbhaya outrage, aside from bringing world attention to India, has forced the judiciary and police force to remove their heads out of ostrich holes. And yet a look around our police stations and courtrooms still reveals great apathy toward this malice. Empowerment needs to percolate all the way to the rural woman.
Says Vibha, "Through the film I wanted to make everyone take the responsibility of putting the shame where it is supposed to be, and not on the victim. In the case of Nirbhaya, I felt we had all failed as a society. But then we reacted to the violence in a way that no other country in the world has," she recounts, praising her fellow Indians for speaking out and demanding change.
Setting out to research and document this violence against women, Vibha narrates horrific bottlenecks and a de-sensitized population, including police stations and women in police uniforms.
"After spending time with the Delhi police, I realized that what they think is a reflection of how society thinks. If we think domestic violence is a gharelumaamla (domestic home problem), the police think that, too. Which is why we, as a people and as a society, need to change that."
Vibha says that after the protests and the film, more victims have come forward through help lines. The shame, she says, "is now being transferred from the survivor to the perpetrator" and "women have begun to take a stand."
She says Indian law must take these crimes against women – including rape, stalking, voyeurism, acid attacks and other outrages – more seriously, and praises laws meting out life imprisonment and even death for the convicted.
"Women's rights are a political issue now. We are definitely on the radar. The media has played a critical role in this change and we have to keep talking about it, otherwise people forget," says Vibha.
Her sentiments were recognized recently by Viacom18's decision to showcase her film. Shares Vibha, "Viacom18 has taken up the urgent and burning issue of gender violence to the front by doing a prime release on TV and dubbing the film in 6 languages. The film will be shown during this 3rd death anniversary of Nirbhaya. I hope this initiative will encourage more networks to take up compelling stories that can bring change."
Should we urge the Goa Police to showcase this film across the police stations of Goa? I say Hell yes! Should we take it to our schools and colleges and make young women and men co-partners in building a healthy country by speaking up? Undoubtedly, yes! "If we don't talk enough about it, people forget. Most sexual assaults occur in private spaces. In a majority of cases across the country (and Goa) the assailants are neighbours, husbands, lovers, fathers, uncles, cousins, friends or relatives. The film serves as a reminder," asserts Vibha and I agree fully, because gender sensitization must begin in our homes. Because we, women, have finally broken our silence on violence. Break the silence, girls!! It is time to evoke your inner goddess.
The View From The Goa Police
With the showcasing of 'Daughters of Mother India' at IFFI and my conversation with Vibha Bakshi, I decided this would be good time to sit down with Sunil Garg, the Inspector General of Goa Police. When it comes to protecting the women of Goa, he says he means business.
"I take personal dignity very seriously and our goal is to empower with information," he told me.
During our tete-e-tete over tea, he repeatedly reassures me that women's issues are his top priority. Goa Police leads from the front, he says, and bears a `zero tolerance' attitude on crimes against women. Goa Police statistics do show a decrease in such crimes from 296 cases in June 2014 to 229 cases in June 2015. This has been accompanied by an increase in reporting, with police estimating a 15 percent rise in their detection rate over the past year.
Talking to schools with his Little Police campaign, which has already reached some 2000 kids, Garg aims to "make students aware about police functioning, educate them on security, traffic, substance abuse and violence." Garg has launched help-lines for women safety (1091) and senior citizens (1090), community policing, a safety mobile phoneapp in the making, a `best police station trophy,' and a comprehensive traffic signal plan across 53 identified locations, among other initiatives.All these, he says, are faith building measures designed to win over the public and the policemen charged with defending them.
While some may enjoy data crunching and things may look hunky dory on paper, it is the execution that finally decides cake from chalk. I go by what I see in work and life, and believe action speaks louder than words. Are Garg and his people really making a serious dent in the scourge of violence against women, especially in the often hidden realm of domestic abuse? I'm not sure, but it's a good thing we're all talking about it.
Ethel  Da Costa: is an award-winning, Goa-based Fashion & Lifestyle writer-journalist, Published Author, Professional Entrepreneur, Media, PR, Concept Consultant, commentator-columnist of all things politically incorrect and CEO of Think Geek Media. She can be reached at  etheldacosta@gmail.com
LinkedIn: http://www.linkedin.com/in/etheldacosta
Face book: https://www.facebook.com/ethel.costa.3