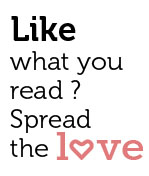 Share
Now Open for Dinner
With a distinct design and concept, the Tavern evolves throughout the day, starting the morning as a casual cafe with Goa's first all-day breakfast menu that offers not only good old comfort food, but also some tempting international choices that hit the spot. Great coffees, cakes and pastries, coupled with the free wi-fi and comfortable seating, invite you to stay longer and maybe even catch up on some work, all the while soaking in the Goan spirit of "sussegad".
American deli-style offerings appear on a blackboard during lunch hours, and with the focus on "fresh", the lunch menu will change as often as the availability of seasonal and local ingredients. The Tavern is also gearing up for the evening with an early Happy Hour with interesting events such as movie screenings, pub quizzes, open mic, celebrity bartenders etc.
Dinner service at the Tavern winds up the evening in style, with Chef Vandana concocting a small but constantly evolving menu of eclectic cuisine, inspired by her long stint in New York as well as her Goan roots. When the food is fresh & honest, labels and cuisine styles don't matter much, so don't be surprised when you see american & international dishes effortlessly rub shoulders with a few Goan classics, with a grand finale of desserts that has got Vandana rave reviews from the likes of Aretha Franklin, George Clooney, the Dalai Lama, George & Laura Bush and many more.
About the Chef
Maybe it was a consequence of being a 60s child born in the same year as Gordon Ramsay, or maybe it is almost two decades of experience in the capital city of the world, New York, but Vandana's personality is like a bungee jump – precariously exciting, but at the same time firmly grounded.
Her food, then, is no different. You can dive into completely unfamiliar territory, but rest assured that soulful, perfectly balanced flavours will instantly make it comfort food even if its the first time you've ever had it in your life.
Her plethora of degrees (Associate in Culinary Arts at CIA in New York, HAFT at Sophia College in Mumbai, and Diploma in Home Science at Nirmala Niketan in Mumbai) may establish her credentials on paper, but it is the overwhelming response she gets for her food that is the overwhelming she gets for her food that is the true mark as her popularity as a Chef.
All-Day Cafe: 9 am -5 pm, Mon-Sat (USP: all-day breakfast, and weekly lunch specials)
Dinner: 7.30 pm – 11.30 pm, Mon -Sat (USP: small evolving menu, highlighting New American cuisine as well as a few Goan classics)
Sunday Brunch: 11 am – 5 pm, Sun (USP: all-you-can-eat buffet at a reasonable price, with brunch cocktail pitchers, free use of pool & Wi-Fi)
Opp. Taj Holiday Village, Candolim Goa Ph: 9011662233
Email: tavern@sinQ.co.in
FB: http://www.facebook.com/sinqTavern