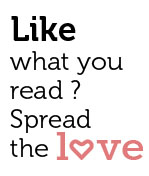 Share
Capella Della Luce
The story of Queen Ketevan and the Augustine Ruins
Even as the Ketevan World Sacred Music Festival is set to unfold at the St Augustine Ruins and the Santa Monica Church in Old Goa on February 12, N Taher, superintending archaeologist at the Archaeological Survey of India (ASI), Goa Circle writes about how Queen Ketevan's bone relics were found at the St Augustine Ruins and why the forthcoming event has been named after her. Read on…
The story of Queen Ketevan began in 1988-89, when a request came from the Georgian government seeking assistance in the search for the bone relics of the queen that had been brought to Old Goa by an Augustinian friar in 1627, after she was put to death by Shah Abbas 1 of Persia on 22 September, 1624.
Since the late eighties, five ASI teams have been involved in tracing the relics. In 2003, while carrying out scientific clearance, we stumbled upon a tomb stone at a small chapel between the first and second quadrangle. This was followed by research, cross reference and finally genetic analysis to conclusively trace the origin. Hence we have titled our work as 16 years of search and 10 years of research. We were happy when our findings were backed up by an international publication 'Mitochondria' in January 2014.
As a scientist and archaeologist I glean historical facts objectively. However, since Queen Ketevan has been beatified as a Saint in the Orthodox Christian pantheon, subjectivity is bound to crop up. Hence, when I was invited by the International Council of Museums (ICOM) to make a presentation of our research in September 2014 in Georgia, the pent-up emotion of the people was palpable.
The presentation was well received by a packed audience of scientists, museum curators, invited delegates and church representatives. After the presentation, I was taken to the Khaketi Cathedral and received by the Bishop, and I offered prayers at the altar of St Ketevan.
Since 2005, we have been wanting to enact our historical research into a dance drama. The Ketevan Music Festival is a good beginning. I am in communication in my personal capacity with the Georgian Church to jointly choreograph a dance-drama in the future.
(As told to Rahul Chandawarkar)
The life and times of Queen Ketevan
In 1612-13, Shah Abbas 1 of Persia led a campaign against Eastern Georgia which was being ruled by Teimuraz, son of Queen Ketevan. To sue for peace and save her people from slaughter, the Queen surrendered to the Shah's armies and was taken prisoner. She was kept under house arrest at Shiraz between 1614-24. There were attempts to convert her to Islam, but the Queen kept her faith. Tragically, in 1624, the Queen was tortured and put to death by the Shah.
Her bone relics were exhumed by an Augustinian friar in 1627 and a fragment of a hand was brought to Old Goa and placed in the Augustinian Church near the second window. Over the years, almost all the Queen's remains were misplaced or lost. The only recorded fact pointed to the relics brought to Goa, which is how the Georgian government approached the Indian government to help trace the relics.