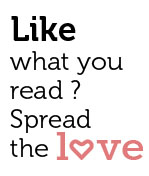 Share
On a cool recent night in Baga, Goans were delighted with the soulful stirrings of Sufi music at Monsoon Whisky Nights, sildenafil organised by Baga-based Malts n Wines and Goa Streets. The performance on Wednesday, August 14, was the first of its kind in Goa – and it was made all the more extraordinary by the fact that it was accompanied by connoisseur-guided single malt whisky tasting!
Vocalist/composer Sandeep Srivastava, (based in New Delhi and Goa) and Goa's well-known drummer/percussionist Carlos Gonzalves came together to form Zikr ('remembrance of God' or 'invocation'), a Sufi folk-fusion band, to bring music lovers closer to the mystical poetry and melodies of Sufi music.
The artists performed kafi (a classical form of Sufi poetry originating from the Punjab and Sindh regions of the Indian subcontinent), ghazal and qawwali in contemporary style, accompanied by percussions, double bass, guitar, sitar, tabla and keyboards, using a vast, rich and varied repertoire of songs by Sufi/Bhakti poets.
The songs Zikr performed included original compositions like Srishti (an invocation to Mother Nature), Baadal (a monsoon song quite fitting the Monsoon Whisky Nights theme), Vasant Virah (a song about longing, emotional and physical desires during spring) and covers of much-loved Sufi classics like Punjabi poet and philosopher Hazrat Baba Bulleh Shah's Ranjha (a song about love and longing), Ghadiyali (based on reuniting with the beloved) and Amir Khusro's Zehale Miskin (where the poet is requesting his guru not to ignore him).
The original compositions were influenced by a range of traditional Indian ragas like Bhairavi, Jog, Charukeshi, Bageshwari, Mishra Khamaj and Malkauns. The performance ended quite fittingly with Bulleh Shah's Dama Dam Mast Qalandar, a highly spiritual Sufi song. It got many guests into the Sufi mode; they ended up accompanying Sandeep, Carlos & gang with claps and impromptu dances.
Talking about the event, Sandeep said, "The audience was way more receptive than I expected. We got a good response. The future of Sufi music can be very bright here in Goa. A little contemporarisation, pulsating rhythmic grooves and by giving the audience a gist of the songs/poems (in English) beforehand would help big time. I'm working on this."
Going by the number of people who attended the second edition of Monsoon Whisky Nights, it can be fairly said that the Sufi music festival was well-received. According to Carlos, "A lot of people dropped by at Malts n Wines by word of mouth; it was a good crowd. Goa's music lovers, who are mostly used to Western music, truly appreciated Zikr's Sufi melodies. It's good to know that other types of music are being recognised here."
Of course, Sufi was only one of the attractions. The other was the delightful Single Malt Scotch Whisky Tasting – led by Scotland-trained connoisseur Mohieranjan Patel. Mr Patel says, "A good Single Malt is essentially a good beer that has been distilled, minus the hobs. One can learn many such fun facts about Single Malts, how they're made and how to appreciate them at the Monsoon Whisky Nights." Another connoisseur recently talked to Streets about the joys of Single Malt in poetic terms: "A sip can transport you on a complex odyssey. Imagine yourself in an Italian garden surrounded with mandarin, lemon, pear and peach trees, their fruit ripening in the sun. Add a hint of vanilla ice-cream, some geranium and wild mint growing nearby – it is a velvet explosion. Elegant. The perfect luxury." Goa Streets teamed up with Malts n Wines to share the joy of Single Malts with the people of Goa. And so far, folks seem to be loving it.
If you missed it, not to worry. There's more Monsoon Whisky Nights this Wednesday, August 28. Whether the music will be Sufi or something different but equally soulful and groovy, is to be announced – so stay tuned!