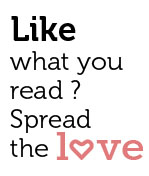 Share
You Gotta Love Martin D'Costa
This dude can GROOVE!
They call him the dancing doctor. That's because he sees patients by day as a homeopathic practitioner, and teaches his fellow Goans to dance by night ('cept Sundays, when he grooves by day as well!).
And what a dancer he is! Ask anyone in Goa who knows anything about dance instruction in the state, and Martin D'Costa's name will inevitably come up. Put simply, he's awesome. If your goal is to dance with grace and elegance, and to have fun while learning, this guy's your man.
And it's not just because he's a world-class dancer. He also knows how to teach, and that's way more than half the battle.
The passion for dancing sprung up at the relatively late age of 32 years for Martin (he's 42 now). He says, "I did not have a clue about dancing when I joined the medical field.  It all started when I met Flossy."
His wife Flossy, a manager at HDFC Bank in Majorda, is his dancing partner. Martin and Flossy might be the only couple in India who have won both Latin (cha cha, rumba, samba, jive and pasodoble) and standard dances (waltz, foxtrot, quickstep, and Viennese waltz).
They have been the gold medallists in Latin 5 dance category, Standard 5 dance category and Standard 5 dance category at All India National Dance Sport championship organized by All India Dance Sport Federation.
With extensive participation in dance competitions in Orissa, Bihar, Delhi and Bangalore, this dancing couple also represented Goa at the Lusofonia Festival in Macau in 2013 and won  second place.
Martin and Flossy trained with the Thailand National champion Charlotte before they started their own dance academy.
He says, "Once we learnt dancing, we realized that people hardly danced to music at weddings. People did not know the techniques. Starting a dance school was the only way to teach people great dancing."
That gave birth to their school Dance Illusions in 2006. Flossy and close friends lent their support to make this venture a huge success.
Teaching social, international and American style ballroom dance to different age-groups of 9 to 60 years, Dr. Martin handles about 30 students in a batch.
This dance school has done shows for New Year parties, Christmas parties, Herald Goa Food and Music Festival, Grape Escapade, Fish Festival, Calangute Fete, Navelim Fete, Holiday Inn, Marriott hotel, Taj, and many others.
Dr. Martin says, "Our shows have a specific theme and are tailor-made to meet the client's needs. We cater to corporate and mass audience."
Dance classes are held at Mayfair Hotel (Panjim) on Wednesdays and Saturdays (7 to 9 pm), Don Bosco (Panjim) for special occasions (Valentine or Christmas, etc), BM Hall (Margao) on Mondays and Thursdays (7 to 9 pm) and Club Harmonia (Margao) on Sundays (10.30 am to 1.30 pm). Tuesdays and Fridays are reserved to teach dance to bridal couples at his place in Vasco.
He enlightens me about his approach, "Teach the students new techniques in every class in simple and fun-loving ways. To begin with, I teach them basic weight transfer."
He chuckles, "A young boy once came up to me and said, 'I have come for Dr. Martin's class. Where is he?' Perhaps, he was expecting an old man."
In 2007, he taught dance to prisoners at Fort Aguada and Sada Jail. Martin says, "Since all were men, we taught them basics of waltz and Viennese waltz among others. It was a 10-day workshop. The prisoners liked the daily one-hour dance session that was held for them."
Sandip Soparrkar handed the Ballroom Icon of India Award in 2009 in Mumbai. Martin views dance champions Riccardo Cocchi and Yulia Zagoruychenko as his role models, admiring them for their expression and style of dancing.
Flossy and Martin's parents have been a source of constant support and inspiration. His critics have helped him to hone his skills.
He says, "Twice a year, we travel abroad to attend dance workshops and short-term training courses taught by World Champions. So far, we have participated in various courses held in Hong Kong, Thailand, Singapore, etc."
Martin suggests, "Although our Goans dance from their hearts, they need to improve their dance moves. Most feel that they know to dance. But dancing is like learning the piano. One requires years of practice!"
He says, "I love to dance International Foxtrot. You feel that you are flying like a bird in the sky and nobody in India dances it. We were the first couple to do it."
In the past, Martin sang for the band Divine Rhythm for about a year. Currently, he also works for the Herald  in the area of event management.
"Pick up your dancing shoes and be up there!  Say NO to drugs, drinks and smoking. Live life like there is no tomorrow. Enjoy the moment because tomorrow might never come," advises Martin.
In his true dancing spirit, he quips, "Dance is a magic pill that combats aging."
Despite a hectic schedule of juggling gym workouts, work, dance classes, spending time with his kid and seeing to patients, Dr. Martin says, "I see happiness in treating my patients and teaching dance to my students."
On the thorny subject of the efficacy of homeopathy (scientific studies show conclusively that these remedies are no more effective than a placebo, meaning that if you get better after taking one, you would have gotten better anyway), Martin stands his ground.
"The very fact that homeopathy has helped many individuals from their suffering for more than 200 years through many noble hands of homeopathic physicians shows that homeopathy does work," he says.
Nevermind about all that, I say. Just enjoy the groove, and let Martin and Flossy sweep you off your feet.
______