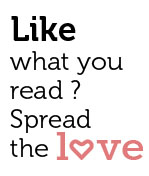 Share
Embark on a Spiritual Sojourn at  Park Hyatt Goa Resort and Spa
Visit Goa during the Decennial Exposition of St. Francis Xavier 2014
Embark on a divine excursion of the rich history and heritage of Old Goa with Park Hyatt Goa's new room offer – Spiritual Sojourn at the Park. During your stay, be a part of a guided tour and visit the Basilica of Bom Jesus, where the sacred relics of St. Francis Xavier, the patron saint of Goa, lie. Once every ten years, his encased mortal remains are brought out for a sacred exposition around Old Goa. The solemn and ceremonial procession commences at the mausoleum in Basilica of Bom Jesus; the sanctimonious relics of the saint are brought out and carried around Se Cathedral, where it is kept for 44 days for veneration.
The Spiritual Sojourn at the Park package includes:
• Accommodation for three nights
• Buffet breakfast
• Airport transfers by a scheduled air conditioned coach
• An evening with a historian on Day 1, where you are taken through a virtual tour of Old Goa and the life of St. Francis Xavier
• A two day guided tour with fellow travellers to the erstwhile capital city of Old Goa
• 15% discount at Sereno Spa and on food and beverages
To make a reservation, visit www.goa.park.hyatt.com or call + 91 832 272 1234
Follow us on Facebook, Twitter, Google Plus and Instagram to stay up-to-date on events and destination tips.
Traditional Cake Mixing Ceremony held at The Park, Calangute
The age old ceremony of cake mixing starts a few months before Christmas and the winter festivities and is considered to be an usher for good tidings and happiness.  Over the years, 'cake mixing' has become a celebrated ritual and is an occasion one looks forward to this time of the year.
'The Park Calangute Goa welcomed  the holiday season with a fruit soaking ceremony ahead of Christmas.
Spreading the cheer along with our Chefs & team, the ceremony witnessed  participation of all friends, guests and partners amidst tradition and fanfare. Guests rolled up their sleeves and put their hands in the mixing pots to make the perfect Christmas cake. The event was  post  Sunday Brunch and also had the entertainment by Emmanuel.
Goatimeline Panaji Property Fair, is a Builders Expo
This expo shall be held from 15thNov 2014 to 16thNov 2014 at Ravindra Bhavan, Margao. And it will be inaugurated by Shri. Jagannath(Desh) Prabhudessai|President |CREDAI|Goa and Shri.Damu Naik | Vice Chairman | ESG | Panjim on 15th Nov 2014 at 11.00 A.M
Goatimeline Property Expo is the biggest property expo held in Goa. There will be total 18 stalls of the Builders, Banks, Construction Companies, and other related companies.
Prominent names to exhibit areShetye Builders & Developers| Akar Realty |  Woodbourne Hills Residences | Prabhudesai Realtors| Linc Property Developers Ltd. |  Pradip G Naik Real Estate Developers | Central Bank of India | ACE Works | Naiknavare Developers| Sunshoppe | Valankani Real Estate   | Shoolin Developers | Eco Lights Goa | Canara Bank-RO | Saaket Builders | A. N. Kumar | Tridentia Developers.
Property Fair facilitate the Buyers and Builders meet ,Spot Booking, Spot Housing Loans, Spot Vastu Consultancy under one roof . No entry fees and it is open for public from 10.00 AM to 9.00 P.M both days (Saturday & Sunday) There are lucky prizes for lucky visitors also.
GoatimelineProeperty Fair at Ravindra Bhavan, Margao shall be the 07th edition of property fair from Goatimeline Group.
An all new vibe at Ashvem
La Cabana launches palasha, an upskill casual dining restaurant
Brace yourselves to the opening of a new restaurant project, PALASHA, at LA CABANA BEACH AND SPA. The opening date is slated for Nov, 15th 2014 and the restaurant is located at Ashvem beach with breathtaking panoramic views of Arabian Sea. Palasha looks forward to providing its guests with an exceptional upscale casual dining experience that will consistently exceed their expectations.
"We are thrilled to be opening our restaurant at La Cabana Beach and Spa" said Pramod Rane, Chairman and Managing Director of Palasha. We chose to open Palasha because of highly dynamic and diverse neighborhood and off course to serve our guest from all across the globe visiting us. We are here to MAKE A MARK and create a niche in this segment elaborated RANE.
Palasha is dedicated to the art of living and the pleasure of savouring a combination local Goan,Pan Asian, Indian and Meditarian cuisines. The menu will be steeped up in contemporary tradition,though will be updated with west coast sensibility and will be presented in an approachable and informal setting, said Anshu Malik Managing Partner  at Palasha. Chef's ' simple, yet elegant cuisine will feature the natural beauty of local, sustainable and seasonal ingredients in an appropriate and sumptuous manner. Showcasing the best ingredients and the traditional techniques, will be overwhelming inspiration behind Palasha.
Menu has been designed with lot of creativity and innovation featuring dishes like Smoke Salmon and Crab Cake, Curried Mac & Cheese, Goan Lobster Thermidor, Tandoori Jhinga Lasooni , Chandi Malai Tikka and Bharwan Aloo Zafrani to name a few.
For more information and current updates, follow our social media streams or contact Anshu directly on 08308855900.
Direct phone no – 0832- 3190888 Ext – 444