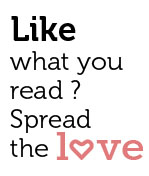 Share
The truth about the Goan sex trade
It was past midnight when a group of musicians sat sipping coffee after an evening out in a fancy hotel in Panjim. Out of the blue, a person unknown to the group began making obscene gestures towards the young women who were with the musicians. What followed was a rain of punches upon the perpetrator.
Make no mistake. Among domestic Indian tourists Goa is a sex haven, store a sin city where even if one doesn't patronize allout prostitution, male marauders are seeking proximity to liberally clad women, be they foreigners, other Indians or even local Goans.
Indeed, many visitors to Goa perceive it as "Sin City". Jason Pinto, an employee at a local luxury hotel, recalls the evening when he was cycling along the road to his village of Betalbatim after work and was asked by a group of men in an SUV where they could find prostitutes. A shocked Pinto could only mutter to them to look elsewhere.
The extent of the problem is generally brought to the public's attention as a result of the raids conducted by the police and the publicized arrests. Most Goans believe that the 'mafia' is made up of only outsiders and just caters to outsiders. However, what might come as an eye-opener to most Goans is that many people from Goa have also been involved in these illegal prostitution rackets.
In two raids conducted by the Goa Police in December 2013 at the peak of the tourist season, three Goan pimps were arrested. They had joined hands with others from outside the state to run prostitution rackets inthe coastal belt of Bardez.
In the first case Surendra Mandrekar, hailing from Ashvem, was arrested as he was dropping a sex worker off at a potential customer's room inSinquerim. In the second case two Goans,Rohit Karapurkar, a resident of Dhargal Pernem, and Sunny Nagvekar, from Calangute,were also arrested for a similar offence.
Both were not only booked under the Immoral Trafficking Act, but alsounder the Information Technology Act. The Police investigation revealed that they had advertised for their services over the internet and were obtaining customers through mobile numbers listed on these websites.
"Many of the hotels are complicit in these rackets and consciously allow the premises to be used for such activity. There are others that actively try to stop it and still others who let it run under their noses,"states a local hotel manager who requested anonymity.
The tourism industry in the state has recognized the problem. So badly tarnished was the image of the hotel and spa industry that the good ones found it necessary to distinguish themselves under a newly created umbrella called the Goa Salon and Spa Association in a bid to salvage the pride of the 'ethical players.'
Explaining the need and purpose of its establishment Ryan Semelhago, President of the newly formed association, said that the association serves to fulfill the purpose of a platform for the ethical industry players.
"The salon and spa sector in Goa has been growing in a chaotic way all these years. This association is to bring some semblance of order and to protect the business interests of our members. There are a lot ofunethical sleaze and fly-by-night business operators that have given a bad name to the rest of the industry," Semelhago said at the launch event for the association.
The problem many of the salon and spa operators face is being automatically tagged as prostitution dens. Many employees hail from the North Eastern States of the country and have characteristically South East Asian features so they are wrongly assumed to be prostitutes. "Back home our parents are worried that we do not have genuine jobs and that we are in the state's sex industry,"said one such employee. The news media reports on illegal prostitution in Goa definitely do not help the legal spa workers' efforts to put their parents at ease.
The local government's efforts to register massage parlors with the health authorities a few years ago has not found many takers and with the increasing number of suspicious classified ads in local newspapers, it is clear that illegal massage parlors have, in fact, blossomed over time.
Tourists are approached by prostitutes in a variety of ways: either through an offer for a massage that is given right at the beach or he is invited to a parlor where he is 'taken care of'. Alternatively, the 'massage' is givenin a moving van that innocuously drives around town, curtains drawn, withthe outside world lost to the illicit activity taking place inside.
Social worker Suzana de Souza, who has worked with the police on many cases to "rescue"young women from the clutches of the pimps, narrate show most of the women end up back in the trade. "After several years, they know no other life and even if rescued by the police, end up back into it," she explained. "Of all the cases of women we have rescued I have found only one case where a woman has admitted that she was forced into the business due to abject poverty and needing the money for the operation of her mother," de Souza recalls. Most of the sex workers have children and families back in their home towns that they are working to support.Several NGO's are also working towards the rehabilitation of these workers.
In some cases the women are lured to the area with the promise of legitimate jobs and then are duped and forced into prostitution, ending up with the pimps and no way out.
It's not without reason then the State's North Goa Superintendent of Police Priyanka Kashyap caused an uproar when she remarked that in her"personal opinion" she was in favor of legalizing prostitution. However, her husband and Superintendent of Police of the state's Anti-Narcotics Cell were more cautious to comment.
"It (legalizing prostitution) has its advantages and disadvantages. Like a coin, there are always two sides. Some countries have done well with prostitution being legalized. Our country has a different view. Morality-immorality and all those things, it's apolicy level question," said Kashyap.
Information on the total extent of the sex industry in the state and the value of the industry as a whole is difficult to come by simply because it is underground. Few authorities are willing to even hazard a guess.
As long as Goa is looked upon as this oasis of liberal values in a parched and sexually conservative Indian subcontinent, this window to the west will likely continue to be used and abused for illicit activities tourists wouldn't dare do elsewhere.