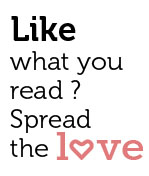 Share
Subodh Kerkar
Breaking Boundaries Of Art and Nations
The son of an art teacher, Subodh  Kerkar knew he wanted to be an artist from an early age. He had his first exhibition in school, but it wasn't long before reality set in. What monetary benefits were there for an artist in Goa? So he joined medical college when he was 18 and graduated a few years later. Still, the call of the canvas didn't let up. And after a while he realized that this was where he belonged.
Starting his career as a water colourist, he began exploring art around the world, and was especially drawn to instillations and land art. There were those in the art fraternity who didn't appreciate his efforts, even labelling him a quack. Fortunately for Subodh, however, it looks like he's having the last laugh.
He started his own gallery, the Kerkar Art Complex in Calangute, in 1987, and exhibited  in galleries around India.  Among his talents is being a 'land artist,' creating sculptures with scrap people throw away. He has shown his work on the beaches of Goa, as well as in Macau, Norway, Switzerland, Dubai, South Korea, the Netherlands, Germany, Portugal and Australia.
In 2011, he was invited by the Dean of Shantiniketan (a Mecca for artists)  to do a workshop. "Being an admirer of Tagore's poetry and art, for me it was like a pilgrimage, and the mere fact that someone without a degree in art was chosen…  it was a huge achievement and such an honour."
Subodh organized group shows with the younger generation of Goa's artists, at a gallery in New Delhi to coincide with the Annual Art Fare in 2012 and 2013, giving them much needed exposure.
Camel Art Foundation contacted him to conduct a lecture series in Goa, and the Art Lecture Festival was held this past June. Sadanand Menon,  a nationally reputed arts editor, teacher of cultural journalism, photographer, art curator and prolific writer, and  Naman P. Ahuja,  Associate Professor of Ancient Indian Art and Architecture at J N U, New Delhi,  were  guest speakers, and over 300 people attended every lecture. Twelve artists of India participated in the workshop conducted by Subodh, creating installations, sculptures and paintings.
And once again, Subodh is in the limelight, as the only Goan artist to be invited to show nine works at the Kunstmuseum, at Bochum, Germany.
Lord Ganesha
In the past 15 years, this museum has specialized in exhibitions concerned with cultural identities and the history of various countries.
"I have been a student of inter-religious influences in India. Hindu artists in Goa took liberties of using Indian motifs while creating art for churches …
India is a country of paradoxes, no nation in the world has as much disparities as India."
The title of the exhibition 'Sparsh' was selected by the curator of the exhibition Mr. Thomas Hensolt, and it explores the reflections of Hindu rituals on contemporary Indian art.
"I must thank the Hindu Jan Jagruti Samiti for this exhibition. In
2004/5 I had done some drawings of Ganesha, which hurt the sentiments of some very 'sensitive' Hindu fanatics. They burnt my effigies in many parts of India. I even got death threats from them on the telephone," Subodh explains.  "The Chief Minister asked me to shut down the exhibition. I didn't. Instead I asked for police protection, which I got.  This generated much publicity on the net, and my drawings became very popular. Thomas Hensolt had seen my work, and he contacted me six months ago and nine of my works are selected."
Among his exhibits is a sculpture of Ganesh covered with indigo, framed in an antique Christian alter, in wood, fiberglass, with LED lights.
Ganesh Altar
In a sculpture titled "Purna-Shunya"-(Abundance -Zero ),  Subodh depicts this theme in two, 2 ½-metre tall pots in fiberglass, covered with recycled truck tyres. One is upright with patterns of water on the surface, the other is placed upside down with a pattern of cracked rice fields – a depiction of plenty and famine.
Other eminent Indian artists at this exhibition are Chitra Ganesh, Sunil Gawde, Subodh Gupta, Amar Kanwar, Nalini Malani, Gulam Mohammed Sheikh, Sudarshan Shetty, L.N. Tallur, among others.
Purna Shuny

a

Subodh specially created  the works for this exhibition, which will be returned after the event. The cost of transporting the works from Goa to Germany will be over Rs.10 lakhs,  and will be borne by the museum.

The exhibition opens on 20th September 2014 and lasts until 1st February 2015.