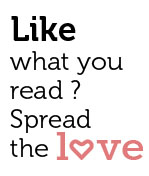 Share
You can help, hospital too
Margaret Bosco Bal Sadan, prostate or MBBS, case is a Don Bosco home for boys in need of shelter, education, care and protection. It is named after the venerable mother of the great educationist Don Bosco, and lovingly called Mamma Margaret. It aims to provide roots and wings to young boys (7 to 18 years), irrespective of religion, caste, or community; who are disadvantaged in society because of migration, family crisis, abandonment, poverty or other social evils. Boys from markets and streets, orphans, runaway boys, victims of exploitation, child labourers, the Young at Risk (YaR), or those who have no place to 'belong' can find a home at MBBS.
Here in Goa, and in India at large, Don Bosco is synonymous with education – professional, academic or technical. This worldwide society of Catholic priests and brothers is dedicated to the care and education of poor and marginalized young. MBBS was established in June 2007 in a modest Goan house gifted by Mrs. Muriel Pinto and her children. Its serene and natural setting makes MBBS a 'home away from home' for marginalized boys.  It is situated in the scenic village of Paliem-Ucassaim, barely two kilometers away from the bustling city of Mapusa in North Goa. City and village meet to provide the needy young a blend of 'what is' and 'what could be' – a chance, ek mauka, an opportunity to shape their lives.
Activities
Boys from MBBS study in the nearby Government or Government-aided schools in the Konkani, Marathi and English medium. Boys also pursue higher education through regular Higher Secondary Institutions and Colleges, as also through the National Institute of Open Schooling (NIOS). Those who cannot cope with formal schooling are taught life-skills, soft-skills or non-formal technical skills that prepare them to face life.
MBBS, while focusing on building their lives, also wants to make sure the children cherish their childhood. A child's creative expression comes alive in activities that are co-curricular. Camps, picnics, excursions, hikes, singing, music and dance lessons, and other recreational activities help bring out the best in the young boys. Sports and cultural expressions, encouraging child participation, form an integral part of the curriculum. Work in the kitchen and garden, caring for nature in all its forms, saying 'no' to plastics, and keeping the house and surroundings clean are basic to education at MBBS. All of this is to make the young, as Don Bosco wanted them to be, "good persons and honest citizens"!
MBBS is a duly registered centre under section 6(1) of the Goa Children's Act 2003, providing residential facilities, counseling and career guidance, short-term and life-skills, so that the child is nurtured and cared for after having faced neglect and difficulties early in life. The centre has taken pains to follow up with the children after they leave the centre, including home visits and repatriation with family, so that the individual can be back on his feet and be independent in society. Besides volunteers and social workers who offer their services at MBBS, there are two priests and a brother who follow up the boys each moment of the day.
It is encouraging to see various youth groups, institutes, and concerned families visit the home and spend time with the boys, making them feel part of society. On many an occasion children come to celebrate their birthdays with the home children. This spontaneous interaction with the boys by society has built up the self confidence of the boys who feel wanted and cared for.
In the last six years, MBBS has a made a big difference in the lives of many children. Mallikarjun Narrikal, a 13 year old boy, lost his mother when he was small and had a disturbed childhood under a chronic alcoholic father, who died a year ago. Originally from Karnataka but residing in Baina, his relatives contacted Asha Sadan Centre's Sr. Lawrencia sfn, who referred him to MBBS. Today he is studying in Std V in Govt High School, Namoshim, Guirim. Though an orphan and with no other home than MBBS in the last three years, he has blossomed in different ways. He has won prizes for his school in Yoga at state level competitions and is talented in dancing.
Shinde Karan, 11, is a Maharashtrian, whose mother is a maid and whose father abandoned the family. He stammers as he chats with you, but he is one child you will admire. With positive feedback from counseling sessions, he is assertive, good in work and very creative with his hands. Playing and painting are his passions.
Other organizations in Goa, including the Lar de Santa Terezinha in Margao, do the same kind of work we do, but for girls. The point is to make sure all the children of Goa are protected.
The MBBS home, which can accomodate only 30 boys, now has 41, and  therefore in the process of expansion to offer them better facilities, while maintaining the atmosphere of a family. These boys do not just need a shelter but a home. This, in the end, is what we give them.
Father Ralin De Souza, sdb, is director of BosKon, the Communications cell of the Salesians' Konkan Province.
How can you help?
Be a part of the Caring Community by registering yourself at MBBS.
Come and spend time with the boys – taking up lessons, talking to them or in joyful recreation.
Sponsor a boy for a month of shelter, education and healthcare Rs. 600/-
Sponsor a meal – Rs. 1500/-, or snacks for tea – Rs. 500/-
By providing basic necessities: food grains, eats, pulses, stationery, toiletries, etc.
Celebrate your children's birthdays with the boys of MBBS
Volunteer your services for programmes for children conducted by MBBS during vacations.
Refer poor and deserving boys to MBBS.
Donations may be made either in cash or by cheque/DD drawn in favour of

"Margaret Bosco Bal Sonvstha"*

; for availing Tax Exemption (80 G) please draw cheques in favour of

"Goa Salesian Society"
Contact us:
The Director
MARGARET BOSCO BAL SADAN (MBBS)
6, Gandhyar, Paliem – Ucassaim P.O.
Bardez – Goa. INDIA
Pin: 403 507;
Tel No. 2261200;  e-mail: mbbsgoa@gmail.com
Salesians at MBBS, Paliem-Ucassaim, Goa:
Director: Fr. Arvind Severes, sdb
Asst Director: Fr. Mathias D'Cunha, sdb
.
.
.