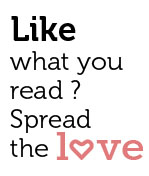 Share
The Wabi-Sabi Way: Seeing Beauty In Imperfection Crafting The Modern Green Home In Goa
Architect Gurmeet Akali holds a Masters degree in Advanced Architectural Design and specializes in Interior Design. Architect Benjamin Robb specializes in environmentally friendly architecture. He has done his Masters studies in International Architectural Regeneration & Development. Gurmeet tells Streets of their passion for building green homes from their Studio Momo in Goa.  
I met my partner Ben Robb at Oxford, illness where we realized that we had a common passion for traditional building techniques and the use of local materials and skills. We both believed in giving back to the society by practicing eco-architecture and decided to work together towards this. Not just by reducing the carbon footprint of our work but also by designing buildings which are more in tune with their context.
After working together on some very interesting projects that included a straw-bale house in England and a mud-house in Thailand, medicine we decided to make Goa our base, for its sheer natural beauty and like-minded people. Here we formed our company, Studio Momo, an architectural and interior design firm. It is guided by a Japanese philosophy called Wabi-Sabi, which believes in appreciating beauty in imperfection, an underplayed and modest design, the kind of quiet undeclared beauty that waits patiently to be discovered.
Our architecture is contextual and derives from traditional techniques. Ben and I believe in improving local building details so that the building naturally keeps the heat out. For example by using a modified radiant barrier insulation in the roof, that also acts as an additional water proof layer. Another technique is creating an internal courtyard with a water body and plants to create a microclimate that actively modifies the temperature.
For interiors we use natural materials and handmade products. We custom design everything for our projects; from the flooring tiles and lamps to the upholstery, every element is specially designed for the particular space. All our designs are unique. We often travel across the country to handpick furniture, artifacts and fabrics to complement our design. Our sensitive approach and attention to details helps us create homes that represent simplicity and elegance.
Since we are an environmentally conscious firm, we refrain from using strong chemical based paints and polishes for our projects. After unsuccessful attempts at finding natural wood polishes and paints in the market, we decided to develop our own range of chemical free finishes. We have now under our label Chalkbarn, a range of products like natural beeswax furniture polish, hardwax oil, casein emulsion paints, etc. All our products are natural, non toxic, and in general, healthier alternatives.
Our latest project Villa Verde located at Anjuna, Goa, is another example of our passion for creating eco friendly architecture and bespoke interiors. Villa Verde is a luxury home for our client Isprava. It is a courtyard house constructed using local load-bearing stone techniques juxtaposed with contemporary details. The end result is a modern take on the Indo-Portuguese building type, which extends this vernacular so that it responds to climate, context and also changing lifestyles. We have used a light and breezy colour palette, keeping in mind the beaches and coastline of Goa. The interiors are contemporary, finely detailed, personal and playful. The flooring in each room of the villa is uniquely designed. The zig-zag in-situ flooring in the living room and the master bedroom is one of its kind.
With each new project we are also taking a step closer to our dream of creating a completely sustainable modern green home. When I look back at our four years in Goa, I feel this has been the best decision we have made. Goa gives me the luxury of time. I can mull over ideas until I'm finally ready to put them on paper. Though we give each of our projects a lot of time and attention, work feels like leisure in Goa. There are days when we just take our sketch books to the beach for inspiration.
Ben and Gurmeet can be contacted at ben@momo-studios.com / meetu@momo-studios.com