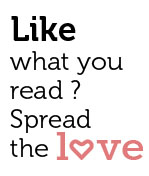 Share
Cafe Literati
 Mixing Literature with Leisure 
When the Goa Writers Group launched their book "Inside Out" at the Literati bookshop a couple years back, they decided to wrap it in banana leaves and bake it inside bread dough. Acclaimed author Amitav Ghosh, who keeps a house in Goa, was asked to break open the bread at the event, eating pieces of it. Neither he nor most of the audience were aware, until his hands reached it, that inside the bread was a collection of wonderful Goan literary works. (For the record, the book emerged unscathed. Moral: You can bake a book!)
This is the kind of out-of-the-box event that Literati loves to host. The place is proof that not all book stores are created equal. Immensely appealing, wonderfully stocked, and beautifully situated, the bookshop/café is tucked away in a bylane of Calangute with clear signs and boards leading to it.
Diviya Kapur runs Literati out of a 100-year-old Portuguese house with a long verandah and lush green lawns. Literati, with its comfortable couches and chairs, is an ideal place to sit back and immerse oneself in literature while sipping a coffee or munching a sandwich from the home kitchen. Don't hesitate to approach the friendly staff for queries, for locating a book on a shelf or in a cupboard, or finding an edition online, or about upcoming events.
Prabhudda Dasgupta signing his book at litrati
Literati's extensive book collection has been molded according to customers' preferences since its inception in 2005. The titles on display vary from new additions stocked in the front room to second-hand copies shelved in the back.  The sections that are big are literature, Indian fiction and non-fiction, children's books, religion and spirituality. The Goa section is another major draw, which includes prominent books like 'Goa: A Daughter's Story' by Maria Aurora Couto, 'Ferry Crossing — Short Stories from Goa' edited by Manohar Shetty, 'These Are My Children' by Damodar Mauzo and 'Reflected in Water—Writings on Goa' edited by Jerry Pinto among others.
Literati stocks foreign language books as well, in French, Portuguese, Italian, German and Russian. Some of the most interesting literary books can be found here.
Literati has, over the last couple of years, hosted events with internationally acclaimed authors such as Amitav Ghosh, Sudhir Kakar, William Dalrymple, Dayanita Singh, Amruta Patil, Zai Whitaker, Sudeep Chakravarti, and Zac O'Yeah. There is also a book club where 12 to 15 literary enthusiasts meet every week to discuss a book. Sometimes even passersby join in for the discussion, followed by an evening of pot luck.
So that readers and browsers aren't inconvenienced by hunger or thirst, Literati runs a basic home café which offers brownies, quiche, idli, dosa, tea, coffee, and pasta. These items are subject to availability; sometimes an item may be substituted by another. The café facility is only open to customers who have bought a book and want to enjoy a read and a coffee on the premises.
Literati is perfect for people who are interested in books and cultural activities. However its books could be kept in better order to speed up the book-finding process. When one pops into the shop, there's always something happening. Either a discussion on translation or a book reading.  Literati is open between 10 a.m to 6.30  p.m (Closed on Sundays).
For more details, log on to www.literati-goa.com.