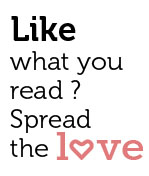 Share
Goa's first chief minister Dayanand Bandodkar would not have known this was coming. Credited with triggering an elementary education revolution in Goa, discount Bandodkar has a street named after him, sick the D.B. marg (road), ed which is best known today as a launch pad for offshore casinos.
Chief minister from 1963 to 1973, Bandodkar perhaps wouldn't mind being called a gambler. His politics were characterized by a certain recklessness. Some of his gambles paid off and some didn't.
Bandodkar, a wealthy mine owner, tried to merge Goa into Maharashtra in 1967, for reasons best known to him. The gamble failed. What did pay off, however, was his radical but populist move to confiscate property from landowners and make tenants masters of the land they tilled, in the Land to the Tiller act of 1964. (It might sound like progressive governance, but since many of the landowners who lost out were Christian members of his political opposition, his motives seemed less than pure)
D.B. marg is today the capital's most beautiful road, stretching from the river cruise boat terminal to Miramar beach along the Mandovi river. It flanks important landmarks like the Adilshah's summer palace, the Mandovi hotel, the Panjim market, police headquarters and Maquinez palace. The road also hosts the base operations for floating offshore casinos in the Mandovi river.
It's also a favoured stretch for those who love walks in the morning, with or without their dogs. Dogs, however, weren't quite enough for Bandodkar, who loved posing with his pet leopards.
Fondly known as Bhau, Bandodkar was succeeded by his daughter Shashikala Kakodkar as chief minister, after his sudden death in 1973 at 62.
Shashikala, now 67 herself, has yet to have a street named after her. But if it is any consolation, the daughter of Goa's first chief minister, and the state's only female chief minister to date, does have her name mentioned in a judicial commission's report on illegal mining presented in parliament this year.