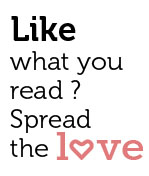 Share
If you're British or Russian or German and on a Goan holiday, it may well make sense to spend a little extra time here to receive medical or dental treatment costing a fraction of what it would back in your home country. Take a look at our cover story this week and you will see that Goa is becoming a major hub for "medical tourism". That may look like a contradiction in terms, but it turns out that sun, fun and surgery do go together in Goa.
Gracing these pages is an in-depth story on one of Goa's premier cultural/art centres, a piece on a pristine village whose people cling to a tradition of marrying among their own and an examination of Goans' heartfelt observance of Lent. At the same time, we bring you a story on a cultural phenomenon of a far different kind – a night spot in Nerul that hosted one of the raunchiest acts ever to set foot in the state. (Don't forget to log onto www.goastreets.in to see Miguel Mantovani remove his pants in front of a live Goan audience!) And then there's our article on Natasha Palha, Goa's 'tennis princess' who has emerged as one of the nation's top players. Or our piece on Goa's crocodile tours where yes, you actually do get to spot crocodiles and no, they don't eat you alive! Don't miss our high-brow satire, savvy food review, edgy sex column or our in-depth look at a little-known fact about Goan architecture: that it's home to
planet. We regret to report that like so much of the state's cultural heritage, Art Deco in Goa is in danger – as many aren't even aware of its value. Perhaps our story can help change that.
As we head into the closing weeks of Goa's tourist season, we hope all our readers – Goans and visitors alike – appreciate the high quality of journalism we're working hard to bring you, in addition to our comprehensive events/party/nightlife/food listings. Goa Streets. Way ahead.
.
.
.