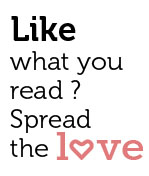 Share
Hot Streets
Dear Acaricia May, there
I am a 37-year-old woman with a pretty unusual problem. I have fallen in love with a man who will be 90 years old in three month. He's funny, sweet, generous, smart and talented. He loves me, too. His wife died 15 years ago and he and I have been spending a lot of time together. He's rich, but that's not the reason I love him. I love him for who he is. We don't have intercourse. But we do have sex, and I feel satisfied. We've discussed marriage, and I'm considering it. But I'm afraid people will think I'm a gold digger. On the other hand, I'm not a wealthy person and my sweetheart has told me one of the reasons he wants to marry me is so that I will be set for life. Do you think I should marry him?
Signed,
In Love With an Oldie
Dear ILWAO,
Love is a secret. Only those on the inside know the secret. It's important in life to follow both your brain and your heart, and to strike the right balance between the two. Whatever you decide, I for one would not sit in judgment. But you're right. Others might. Would the burden of their harsh opinion outweigh the benefits of this marriage?  What matters most to you – love, financial security, the approval of others? Only you can answer these questions.  Yes, intercourse is only one part of sex, which encompasses a whole range of feelings and activities. I am glad this relationship brings you satisfaction, and I wish you both well!
Love,
Acaricia May
Dear Acaricia May,
My husband and I have been married for 20 years and we've always had a good sex life. We've always been into trying different positions and different settings (including a secluded beach and, one time, the bed of a pickup truck). From time to time either he or I will come up with some new idea to spice up our sex life, like some funky underwear or a movie or some adult props. My husband's latest idea is to talk dirty. So right in the middle of the act he starts saying things like "hey baby, do you want me to give it to you good?" or "that's the way I like it" or "you know you want me." It gets a lot more explicit than that, but I won't write that down now. Here's the problem. I don't like it. I think it's really stupid, not sexy and pretty much a turn-off all the way around. But we have this unspoken rule that we don't criticize the other person's sex suggestions and just kinda go with the flow. I want to go with the flow but not this flow. I'm not sure if it's the talk I don't like or just the words and tone he uses. How can I tell him without bursting his bubble? He obviously really loves this dirty talk (which I haven't done back to him even though I think he wants me to).
Signed,
Evelyn D.
Dear Evelyn,
"That's the way I like it?" Perhaps Mr. Hubbie has been listening to too much KC and the Sunshine Band! Try this. Think of the kind of talk you might actually enjoy hearing and ask him to say those words instead. Maybe instead of "you know you want me" you might like to hear "remember the bed of the pickup truck?" Or maybe instead of "give it to me good" you could hear "I like what you did to me on the beach." Now if you find you don't like any talk at all – and he continues to think it's the bomb – you might have to compromise. You could do it sometimes but not others. You could reserve it for the first five minutes or the last five minutes. Or you could do a barter: "I'll let you talk dirty to me for 10 minutes if you rub my feet" or "I'll even agree to whisper sexy things into your ear if you polish the silver." Whatever you do, keep talking to each other. And don't lose your very commendable commitment to keeping each other happy in every way!
Love,
Acaricia May
If you have questions about sex, relationships or anything pertaining to the world of love and romance, write to Acaracia May at acariciamay@goastreets.in
.
.
.