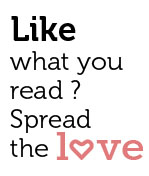 Share
Galouti Kabab
Forget about the streets. Head to the Marriott!
You can tell a lot about a place by its street food. Is it spicy or meaty or laden with veggies? Is it prepared in woks or pots or open flame grills? Street food around the globe is sold on the streets (surprise!) or in other public spaces such as markets or fairs, discount  often from a portable food booth, here cart or truck.
While some street foods are regional, many have spread beyond their region of origin. Most street foods are classified as both finger food and fast food, and cheaper on average than restaurant meals. If you're in the mood for street food, but want to be sure it's tasty and doesn't come along with undesirable flora and fauna, then head to the Goa Marriott Resort & Spa, and check out the International Street Food Fest at the  Waterfront Terrace & Bar. The chefs have set out a menu which varies from day to day with food from around the world, and the various states of India. The Indian counter is a daily feature, which could have among other offerings katti rolls form Kolkata, kuttu parathas form Chennai, chaats and pau bhaji  from Delhi and Mumbai, interspersed with three counters of popular international street foods. There's burgers and pizza, kebabs and wraps from the Middle East, crepe suzettes from France, maki rolls from Japan, satay from Indonesia, tacos from Mexico, among other dishes. The variety extended to discerning street food aficionados is quite impressive.
We settled down to assess the menu for the day, which started with khow suey – a coconut milk and peanut based soup from Burma, which was followed by tofu and satay – made with seasoned skewered grilled meats (some versions of this dish use skewers from the midrib of the coconut palm frond, sugarcane sticks, or bamboo). These are grilled or barbecued over a wood or charcoal fire, then served with various spicy seasonings, basically as a starter. Originated on the island of Java, it's a national food of Indonesia, though it's also popular in other Southeast Asian countries including Malaysia, Singapore, Philippines and Thailand. Chicken satay is served with a spicy peanut dip, mutton with
kecap manis – a sweet soya sauce – and pork is served with a pineapple-based sauce.
Khao Suey
The papri chaat from north India hit the spot just right, as did the chicken tikka, the paneer tikka, and the galouti kebab with a mint chutney. The crunchy fish fingers with tartar sauce from Britain, was also good. Then came the Okonomiyaki (loosely translated as "grilled favorite"). This Japanese style pancake does not have sugar, and usually features a variety of ingredients and toppings, including dried seaweed powder, dried bonito flakes, pickled red ginger, cabbage, and thinly sliced pork or beef, depending on the region of Japan it's made in.
The tacos were another treat to behold. This traditional Mexican dish features corn or wheat tortillas (the Mexican version of a chapatti), served either 'soft' or 'crunchy,'
folded or rolled around a filling of various meats or fish and seasoned with cumin, lime juice, radish, cilantro leaves and tomato. It's best eaten with traditional Mexican 'salsa', and a little sour cream makes a tasty addition.
Chicken Satay
Another highlight of the fest was a dessert called 'Christina' – which is listed as a dish from the Middle East and is designed by the Marriott's chefs. It's a honey walnut biscuit based pudding, nutty and sweet, topped with rusgulla from Bengal. The Street Fest is on till 22nd June (so hurry!), with the dinner buffet priced at Rs.1300/-, plus tax.
International Street Food
At the Goa Marriott Resort & Spa in Panjim.
Phone: +91 832 246 3333