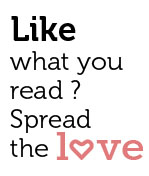 Share
Why It's Not Exactly True To Call This Season A Disaster
We all know the complaints – empty hotel rooms, restaurants forced to close, garbage lining the roads and keeping tourists away, high-spending visitors replaced by mobs of men sleeping in vehicles and cooking in fields.
But here's a news flash: Unmistakable glimmers of hope are appearing on the Goa tourism horizon.
For one, a new e-visa system has made it much easier for foreigners to visit the state; some 2 lakh of them have taken advantage of it this season. While the number of Russian tourists continues to decline because of that nation's economic woes, we're seeing upticks in arrivals from the UK, Germany and Scandinavia, stakeholders and officials say. Trouble in destinations such as Turkey and Egypt have diverted tourism toward Goa, and the state government has begun an earnest campaign to attract so-called high end tourists with such attractions as helicopter and hot air balloon rides. Most importantly, domestic arrivals continue to rise sharply and not, contrary to popular belief, just among low spending individuals.
"Goa remains a popular destination among Indian tourists," says Siddharth Savkur, General Manager of the Alila Diwa Goa five-star resort in the south, adding that his occupancy this season has exceeded that of last year.
To be sure, the silver lining in Goa tourism is not without its cloud. The garbage menace is still out of control, blighting the countryside and making many visitors wonder how such a gorgeous state could allow this to happen. Many locals complain about developers in cahoots with authorities carrying haphazard projects that are destroying Goa's beauty and heritage. Much of the increase in tourist numbers in recent years is due to the presence of huge numbers of low-spending domestic tourists. Crime is still a big problem, as is lack of infrastructure.
"There has been an increase in low end tourism from domestic markets that come by buses and cook their own food," said Ralph De Souza, Spokesman for the Travel & Tourism Association of Goa, adding that the tourist season so far this year has been "below satisfactory."
And yet, when you drive around Goa, you can't help but notice how the number of white faces has grown from just a year ago. And events and festivals are full.
Official numbers on tourist arrivals this season are not yet available. But we do know that the number of tourists visiting Goa now exceeds 4 million people annually, a significant jump from the 2.5 million registered just three years ago. Of the 4 million, about half a million are foreigners and the rest are Indian.
It's fair to say Goa's tourism industry is still reeling from the sharp decline in Russian visitors and the sharp increase in low-end domestic visitors.A great many businesses, from shacks to restaurants to hotels to taxis, are feeling the sting.
In the recently concluded legislative assembly session in Goa, the tourism minister was grilled for spending around Rs20 crores on foreign junkets. He was unable to say how many tourists from the countries visited by his officials came to Goa.
The government's decision to introduce sea planes, amphibious vehicles, hot air balloons and helicopter rides has had a rocky start, with lots of opposition from locals, and a number of these attractions have yet to be launched.
"Goa government has failed miserably to get high end tourists. Tourists visit Goa today because of cheap booze and the sex trade, and with such tourists you get a change that is not favourable and it reflects poorly on Goan culture", said Yellow Mehra, chef owner of the popular Baga restaurant Fiesta.
Father Savio Fernandes from the Goa Archdiocesan Center for Social Justice and Peace feels that the government should focus on the basics before embarking on fancy projects like helicopter rides.
"The government is going overboard in promoting high-end tourism without fixing basic issues like cleanliness and garbage problems", said Fr. Fernandes.
Yatish Naik, a spokesman for the Congress Party, alleged that the BJP government is working only for itself and big business.
"Goa needs tourist development that emphasizes local culture and heritage, nature tourism and eco-tourism, not projects that are against the will of the people," said Naik.
Michael Lobo, BJP legislator from Calangute, insisted that tourism should not benefit outsiders at the cost of locals. He said that with offerings like sea planes and hot air balloons, "water sports and other activities run by the locals take a big blow''.
Still, the introduction of the e-visa system has significantly increased the inflow of foreign tourists to Goa. According to statistics from Goa Tourism, there were 49,645 e-visa tourist arrivals in the state month of December alone, and a full 2 lakh for the whole season.
"Every tourist who comes to Goa is important to us but our focus is to get the high-end tourists to Goa who will spend more money. For that we need to improve the infrastructure and give them high-class services," Tourism Minister Dilip Parulekar told Streets.
True, but it'd be nice if the view from the helicopter did not include litter.