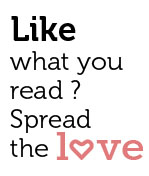 Share
Se Cathedral at Old Goa
Ok, seek so we all know that Goa is India's richest state. And its smallest. And its most literate. But there are all sorts of other facts about this gorgeous little piece of real estate of ours that you may not have heard about. And some of them, yes, may just blow your mind!
1. Goa has more than 7,000 bars
For a pea-sized state, we have enough watering holes to saturate a small ocean. According to a 2013 count, there are 7078 bars licensed to serve alcohol in Goa. Adding in the unlicensed ones would take the number much higher. Visitors and tourists, especially from neighbouring states, head to the first one they see. Ask the old folk; they will tell stories of passengers disembarking the Bombay-Goa ship at the Captain of Ports jetty in Panjim and heading straight to the nearest pub. The only difference: it was all in good spirit (no pun intended!) and they were a little less unruly back then.
2. India's smallest state has the highest per capita income
By Indian standards, we are 'poishekars' (literal translation: 'with money'). A 2012 census indicated that Goans top the country's per capita income index at Rs 192,652 on average per year, with Bihar at the bottom with just Rs 24,681. Now you know the reason behind numerous complaints of "increasing migrant labour". It's all about money.
3. The Se Cathedral in Old Goa is Asia's largest church
It was commissioned to show off Portuguese wealth. The colossal white structure in Old Goa proved it. Stretching 250 feet in length and 181 feet in breadth, the 16th century cathedral houses eight chapels within its confines, with the final edifice larger than any church in Portugal itself. The Portuguese Viceroy Redondo had commissioned it to be "a grandiose church worthy of the wealth, power and fame of the Portuguese who dominated the seas from the Atlantic to the Pacific". Did the job, he did.
Shore bar at Anjuna
4. India's first printing press was in Goa
Way back in the 1500s when only a smattering of people went to school, let alone knew how to read and write, Goa was churning out dozens of pages of the written word. According to a letter to St Ignatius of Loyola, written in 1556 by Father Gasper Caleza, a ship was sailing from Portugal to what we now call Ethiopia carrying a printing press to help with missionary work. The vessel called at the bustling port of Old Goa, but the printing press never left and the city's Jesuit College of St Paul began operations using that very machine.
5. Goa's naval aviation museum houses one of the world's three surviving Sealand amphibian aircrafts
India has 7,516 kms of coastline, shared by nine states, yet holed up in the tiniest one is a museum holding our nation's naval aviation treasures. Located in Bogmalo, the museum houses 13 aircraft, including the Short Sealand Mk 2, the only one in India and one of three known surviving Sealands in the world. The other two are housed at the Air Museum in Belgrade, Serbia, and at the Ulster Folk and Transport Museum in Holywood, Northern Ireland.
6. Christianity in Goa preceded Portuguese times
Portugal was initially not really interested in spreading their faith. Someone had already initiated the process long before they got here. Goan historian Rev Dr Hubert O Mascarenhas proposed the theory that early Indian Christians, followers of St Thomas the Apostle, brought Christianity to Goa. Relics of their peculiar equal-armed crosses are still found across the state. Another historian, Rev Dr Jose Cosme Costa, suggests that the Portuguese later blazed their way through every faith  – including Indian Christianity – existing in Goa at the height of their power. They destroyed all vestiges of Indian Christianity's following and imposed on the people their own form of the religion. Some of the early Christians who resisted fled Goa.
Naval Aviation Museum
7. One of the great pioneers of modern hypnotism was a Goan 
Abbé Faria, or José Custódio de Faria, a Goan Catholic monk, was one of the pioneers in the scientific study of hypnotism. He furthered the work of Franz Mesmer, who believed that hypnotism worked through "animal magnetism".  Abbé Faria was the first to understand that the phenomenon worked by the power of suggestion. Now known as Fariism, his idea reigns supreme to this day. Another interesting factoid:  This scientist-monk from Candolim was a revolutionary leader in France in the 19th century. He was later imprisoned, suffered solitary confinement, appointed a professor after his release and retired as a chaplain. A stroke took his life in 1819, and this Goan intellectual giant lies in an unmarked, unknown grave, somewhere in Montmatre, in the north of France.
8. Konkani is written in five different scripts
Goa's official language has the rare distinction of being written in five different scripts
Within the state, Konkani is read and written in the Roman script as well as in Devnagiri. Goans who fled persecution centuries ago to settle in Canara (Mangalore) in Karnataka, took with them their religion, culture and language too. Today, they still speak Konkani but write it in the Kannada script. Konkani is also written in Malayalam and Arabic script.