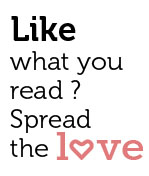 Share
Welcome to the Gudi Padwa Edition of Goa Streets! Of course, sildenafil on these pages we tell you about the holiday and even provide you with some delicious food tips about it.
But this issue has lots to offer in other areas as well. In addition to our comprehensive food/event/nightlife/arts listings, treatment we'd like to draw your attention to some of our more serious (and compelling) stories that we hope reflect the high standard of journalism for which we strive. These include our story on the state of the BJP in Goa, and our opinion piece on the prevalence of marital rape and the need for India to outlaw it.
On a lighter note, be sure not to miss our piece on The 10 Tear Jerkiest (Is that a word?) Moments in Bollywood History and our story telling you everything there is to do, see and eat in the south Goan village of Navelim. Also, be sure to read our story on Varun Carvalho, an exceptional musician, dentist and social worker all rolled into one. (To see him play, log onto www.goastreets.in).
As our story on Gudi Padwa states, this is an auspicious, hopeful time of year. And our wish for all our readers is that this season's promises of health, prosperity and happiness are made good today and every day.
Happy Gudi Padwa!
The Goa Streets Team