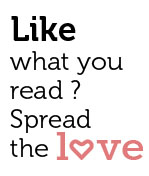 Share
Think stress levels are low in Goa? Well think again. Recent research studies have revealed a very high prevalence of stress-related problems in our so-called 'stress-free' state; 5-10% of young adults and 15 – 25% of all people who visit primary health centres appear to be suffering from stress-related symptoms. Psychologist Dr. Charlane Pereira e Rebello, dosage catches up with a few experts (some others) to find out more about the ground reality of this insidious ailment.
First, stomach some comments from the experts: Dr. Anil Rane, a Consultant Psychiatrist at Institute of Psychiatry and Human Behavior (IPHB), Bambolim says: "Given the stressful lifestyle of today, many people now suffer from various mental and physical ailments." Rochelle Pereira, a Margao based psychologist feels: "Stress levels are escalating everywhere." Referring specifically to students, Dr. Ravindra Agrawal, Consultant psychiatrist at Manipal Hospital, Dona Paula and Salgaoncar Hospital, Vasco who also operates from his Panjim clinic, says: "The current materialistic culture, competition,?pressures to perform, expectations from parents and others as well as strained interpersonal relations [such as failed love interests] put a big pressure on our teenage students." Agrawal believes that up to 60% of the patients he sees at his clinic suffer from stress-related disorders.
"The increasing trend of unhealthy coping through activities like smoking and drinking compounds the problem," adds Dr. Rane. He points out that some of the common symptoms of stress are: "Poor sleep, decreased work productivity, forgetfulness and preoccupation with worry," adding that: "In severe cases, it can lead to depression, high blood pressure and many other ailments."
A person of any gender or age can be stressed, Dr. Agrawal explains. However, he points out that the highest proportion of people suffering from stress are in the working age group; early 20s to mid 40s – perhaps this because of the number of issues that this group are juggling with in their lives.
Such opinions are borne-out as ringing true when speaking with random members of the population. Samantha (name changed to protect privacy) is a working mother of a school-going daughter. She freely admits that worry is the main cause of her physical maladies. "I worry about everything in my life; my daughter's studies, earning additional income for the family, and looking after my bedridden mother," she says, before adding morosely: "I am on my toes the whole day and hardly get any sleep at night. I keep tossing and turning in my bed. I visited my family physician, who said: 'Nothing is wrong with you. What is worrying you? Keep your worries away. You will be fine.' The doctor is right about that." (What she doesn't say is why she is unable to put this into practice).
High school teacher Kimberly (name changed also to protect privacy) says: "It is maddening to be a school teacher these days! Notwithstanding the pay packets, the continuous classes, minimal breaks, supervisions, corrections of answer-sheets, preparing for classes and delivering results are all very stressful." As if this weren't enough, she adds: "At times, we are faced with students who are drop-outs from other schools and have joined here. So, maintaining class control and discipline with such rowdy boys can prove extremely overwhelming."
And it's not just the lay-population who are stressed. Our doctors are stressed too! In a study carried out in 2009, more than 80% of doctors in the age group of 23 to 30 years working in Goa Medical College and Hospital (Bambolim) were found to suffer from high levels of stress and tension.
So how does one recognize and deal with the problem?
Dr. Rane believes that awareness is the key. "Be it a school child, a home maker or a high-flying executive, one is often not aware of stress until the 'system' breaks down. Inherently, all of us have the resources to cope with stress. The problem arises when stress exceeds our ability to cope or when stress persists for a long period," he says.
Rochelle explains why it can be tricky to identify the root cause of one's stress, "There is often no single factor that causes it. Maintaining a balance between personal and professional lives especially for women, being anxious about children, dealing with unhealthy competition, coping with inflation, desiring fabulous holidays to exotic destinations especially when one is in a financial crunch – all cause stress and deteriorate the mental health of an individual."
However, Rochelle believes that with a bit of practice, signs of stress are not that difficult to spot. "I don't use any tests to determine stress. An informal chat with my patients elicits the required information," she says.  She also feels that awareness among the general public about stress is growing and further that increasingly people are willing to ask for help (though it might not yet be in huge numbers).
Formal treatments vary. Dr. Agrawal says, "Some patients can be helped with psychotherapy while others might need a combination of medications and psychotherapy."
In addition to individual psychiatrists and psychotherapists, there are a number of other organizations that are focused on the issue within Goa: Sangath, a NGO which has branches at Porvorim, Raia and Soccour-Bardez, organizes workshops and clinics dealing with stress. Another NGO, COOJ Mental Health Foundation, which is spread across Vasco, Mapusa and elsewhere in Bardez, conducts awareness programs in schools and colleges to help the student community cope with their stresses.
But lest you go away thinking that all is doom and gloom, be aware that there is a good side to stress. Dr. Rane opines: "Stress is not the enemy that it is usually made out to be.?In fact stress is essential for the body to meet the demands of life. Its just a question of managing stress so that its kept in control and not left to get the better of you."
Here are some top tips for dealing with stress in your day-to-day life:
•   Try talking to a close buddy/confidant/family member to give vent to your feelings and thereby relieve yourself of them (commonly referred to as 'catharsis').
•   Maintain a personal diary to jot down what stresses you the most (stressors) and the triggers to your stress reaction (situation/past memory/bleak future). Take note of the recurring patterns. For example, you may be always stressed whenever you have to answer your exams or when your boss pulls you up at work. Just being aware of the stressors and triggers can help reduce stress levels.
•   Engage yourself in hobbies such as gardening, listening to pleasant music, reading, playing with your pet dog, etc.
•   Rest, yoga, meditation, dance and music therapy all work well to bring down stress levels.
•   Focus on the present. Don't ruminate about the past and excessively plan for the future that you forget to enjoy the 'here-and-now' moments.
•              And finally, enjoy life – and that includes enjoying your stresses!