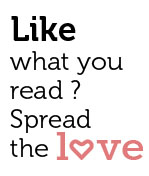 Share
on the World Map
For the second year in a row, it's on CNN's list of World's Top Beaches.
This is one of those 'glass-half-full-or-glass-half-empty' issues. Should we be happy that one of Goa's beaches, for the second year in a row, was rated in the top 50 of CNN's list of the World's Top Beaches? Or should we be sad that the beach in question, Patnem, was lowered to #45 this year versus #20 last year?
I'm going with the glass-half-full option, and be happy we're up there with the world's best. The CNN list of 100 beaches is compiled once a year during the peak summer holiday season. The only other Indian beach to make the list is Radhanagar Beach in the Andaman Islands, rated at #64.
Says CNN about Patnem: "Most tourists know Goa for Anjuna Beach, the hippie heaven of the 1960s and now a tourist magnet. If the cacophony of flea markets and tourist raves are not your thing, head to the lesser-known shores of Patnem, a stone's throw from the increasingly crowded Palolem Beach. Patnem may be smaller than its famous neighbour, but it's also less claustrophobic, with cheaper beach hut accommodations. It's the perfect place to enjoy the sunset while congratulating yourself on ducking the Goan tourist radar."
Is there a lesson in there for those trying to turn every Goan beach into a party hot-spot? Perhaps, but Patnem Beach is still a haven of peace and quiet. It is wide with coconut trees at the northern end, pine trees at the southern end, and rocky headlands at both the ends. Rajbag is the next beach at the southern end with the only five-star in the area, The Lalit. (Tip: If you want to party, head over the rocks at the northern end of the beach to Colamb and Palolem.)
While Palolem has fast become the Calangute and Anjuna of the south, Patnem has somehow managed to retain its rustic village atmosphere, with a narrow road leading to the beach and a large number of coco-hut resorts and, of course, the beach shacks. But that may not last for long, going by the history of beach tourism in Goa. Even Calangute and Anjuna were once rustic beach destinations, but fame and popularity changed it all.
As the CNN list shows, there are many who know of Patnem's existence and, in fact, prefer it to other beaches in Goa for its relaxed vibe. There are also plenty of places to eat and drink or to just chill out on a sun-bed and many places to stay at, including yoga retreats.
People in Patnem, however, are unaware of their beach's global fame. When we contacted Mr Nazir, the long-time manager of Vasta's Secret Garden, a popular place to stay in Patnem, he was unaware that Patnem had been rated by CNN as one of the best beaches.
"I am not aware, but some other people may be aware of this. I feel that it has been rated as one of the best beaches because it is a beautiful beach, small. It's very quiet, good for relaxing and hassle-free. The atmosphere and the place are very nice. Palolem is smaller and is also beautiful and so is Agonda too." He has been running the 10-room resort for eight years now and says the majority of his guests are foreigners.
Leslie Fernandes, the proprietor of Papayas Eco-Friendly Cottages, a long-time Patnem resident, was also unaware of Patnem's rating. "It's nice and small," he says of the beach. "It's more of a family-oriented beach destination," he says, trying to find the words to describe what makes Patnem what it is. Papayas has only nine cottages.
Like they say, small can be beautiful. Regulars say it's the simple things which make Patnem what it is. Just find yourself a beach chair or a hammock and enjoy some sumptuous and exotic seafood. You'll find tourists lying in the sun all day with vendors offering eatables. The mornings, noon, evenings and nights are perfectly silent except for the waves crashing on the beach which lull you into a sense of peace. Besides, there are all the usual offerings like boat trips, ayurvedic massages and souvenir-hunting.
The other Indian beach in the top 100 list, Radhanagar Beach in the Andaman Islands, has been praised for its tropical charm. Says CNN: "A tropical forest leans into crunchy sand, which slopes seamlessly into warm, calm water. At the western edge of the beach you'll find a lagoon, often devoid of people."
If people-free beaches are what you love, get to both places soon. More people are coming soon.