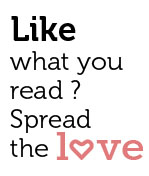 Share
Stephen Hawking
For The Disabled
Life is a precious gift, and that doesn't have to change just because a person is disabled. Psychologist Dr. Charlane Pereira e Rebello delves into various problems faced by the disabled, importance of family support and community efforts that can make the world a better place for them.
As I was buying leafy spinach from my regular vendor, I was overwhelmed with the sight of her right limb that stopped short at the elbow. The vendor cajoled me to buy a dozen bananas and I gave in to her subtle demands, overcome by empathy for the disabled who eke their living.
We may not realize the challenges of the disabled, the paraplegic who cannot walk/run, the autistic child who requires special schooling, the blind individual who cannot appreciate the beauty of the rainbow, or the individual whose speech impairment keeps her from her dream job.
To quote the great scientist Stephen Hawking who suffers from amyotrophic lateral sclerosis, "It is a waste of time to be angry about my disability. One has to get on with life and I haven't done badly. People won't have time for you if you are always angry or complaining. "
Here are a few cases where disability has not interfered with important life decisions, be it marriage or employment or creative pursuits. The names have been changed to respect their privacy.
Patricia, now in her 50s says, "Joseph, my husband met with a (major) accident when we were engaged. Though my parents coaxed me to marry someone else, I just couldn't get myself to do that. I knew what I was getting myself into. Joseph has to move in a wheelchair at all times, and I had to give up on many family gatherings and functions to avoid sarcastic and hurtful comments from others."
Or take the case of polio-affected Samantha, who never let her condition keep her from leading a productive life. She says, "Ever since I was a little child, I found it difficult to manage simple things like carrying heavy things or parcels in my hands or even dressing."
She continues, "As I grew up, I have got used to my handicap. I passed my graduation in Arts and got a government job as a clerk."
Her dad says, "She loves gardening and spends most of her leisure hours pottering in the garden." He adds that he and his wife continue to look after her needs, both physical and emotional.
Frederika Menezes, a cerebral palsy patient who lives her life in a wheelchair, has written 2 books – 'The Portrait' (collection of poems) and 'The Pepperns and wars of the mind' (fiction/fantasy novel).
A 28-year-old, Neena, married her sweetheart of 5 years. She says, "My marriage began at the altar saying 'I do' to a man whom many referred to as cripple. I have been married for about 6 years now. My husband cannot walk and though his movements are restricted, I have no regrets. Every day is a new day and a big challenge. I have a 2-year-old healthy daughter." Many of these families with differently abled children/family members have made life-long adjustments. Marlene Ritchie, an international educator in her published work (2013) says, "Families must learn to tolerate, accept and hopefully celebrate children who are not what they originally had in mind."
Clifford De Silva, a psychologist from Navelim says, "A father of a girl born without legs and only two short stumps for hands said to me, 'She does not think that she is abnormal. I will bring her up to think and believe in all that she can achieve rather than what she can't."
Adds Clifford, "I was very impressed with the father's words. That is the best attitude that a family can adopt to foster independence in a child while supporting her/him emotionally."
"Today, the same girl kneads flour, can stitch clothes and has two hollow wooden legs which she wears with straps from her shoulders. She has passed her SSCE via National Open School and took bakery as one of her subjects," remarks Clifford.
Though the differently abled face many challenges such as discrimination, segregation and isolation, they can cope with their disabilities by finding employment, or exploring their talents.
Community interventions have been directed to provide better facilities for the disabled and create awareness among the general public.
Disability Rights Association of Goa, headed by Avelino De Sa has been working for the upliftment of the disabled. From holding protest dharnas for insensitivity towards the disabled to fighting for their rights such as parking in public places, this organization is planning to launch massive awareness campaign for the promotion of inclusion of persons with disability in the society on 3rd December, it being World Disabled Day.
Jacinta Santamaria's (special educator) short film on autism won the 2nd place in the 'We Care International Film Festival Award' this year. Schools for special children teach them useful skills and educate them in a supportive environment.
Daddy's Home Special School (Margao), Shree Gujarati Samaj School for the Deaf and Dumb (Davorlim, Margao), Disha Charitable Trust – School for mentally retarded and slow learners (Panjim), Asha Deep Special School (Vasco), Lokvishwas School for the handicapped (Ponda), St. Francis Xavier Education Cum Vocational Centre for the handicapped (Old Goa) and Sanjay School and Sanjeevani School (Alto Porvorim) have been doing a commendable job.
One major challenge in the years ahead: Making Goa's cities disabled friendly. That means lowering sidewalk curbs to accommodate wheel chairs, erecting ramps, installing elevators, among other measures. To be sure, we're a long way off from this reality that is now the norm in developed nations, especially since facilities for those without disabilities (sidewalks, roads, etc) are themselves inadequate.n
——-
For any queries/rights of the differently abled, you may contact
Avelino De Sa,
C/o Star Investments, Opp. Head Post Office, Panaji, Goa – 403001
Email – drag.goa@gmail.com
Phone – 0832-2427160