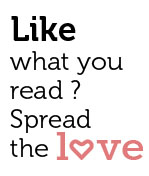 Share
Chrystal Farrell lives the jazz life 
funky vocal rendition of a jazz standard 'Straight No Chaser' by Chrystal Farrell has hit the Number One spot on the jazz vocal charts at Soundclick.com, ambulance an internet music chart. Chrystal is the vocalist of Smoking Chutney, a popular jazz band based in Goa, led by bassist Colin D'Cruz.
SoundClick is one of the largest online international music forums, currently hosting 4.5 million songs, 530,000 bands and artists, with over 4.5 million registered members. Chrystal has had the extremely rare privilege of reaching the top of the SoundClick charts for the second time. About a year ago an original 'Bablu's Poem' was at No. 1 for over three weeks from over 45,000 worldwide entries.
 Music gripped Chrystal's life right from her teen years, when she sang with Big City Band, who reigned as a top band for weddings, beat shows and other events. In those days Chrystal (32) would work at the Marriott's hotel in the day and sing with the band at night. After 3 years of that came the moment of choosing between the hotel industry and a career in music.
"My father suggested I choose music," says Chrystal. Her father is Clarence Farrell, a well known figure in the hospitality industry in Mumbai. Her heart agreed, and at the age of 19, she turned music pro. A great break came when she was chosen among the Top Ten at the Channel V Popstars contest in 2001.
Smoking Chutney
"I sang Shakira's Whenever Wherever for the audition. Since I didn't have a classical training in Indian music like many of the other contestants, I ended up doing Hindi film songs in a jazzy funky way," reminisces Chrystal. "Sandeep Chowta, a well known music director who was one of the judges said, 'you have a jazzy voice, what can you do with Chura Liya (a popular Hindi track)?'…I tried singing it and it came out in a jazzy bluesy style."
"That contest really launched me solo. I became part of Viva, a band created by Channel V through the contest. I was under contract for a year. That was one of the first reality shows in India." But soon the band disbanded, and she was back in Goa. She then began singing with Neil Ribeiro, an event manager of Wiz Creations, doing gigs as a female solo performer to prerecorded minus-one tracks on an MD player.
After six years of singing with Neil's events, she went solo, without a manager.
"I bought some equipment- a laptop, player, recorder – and starting writing and recording songs, and doing events on my own. I made my own demos, recording the melodies on a dictaphone."
Composing songs had actually begun in the 9th standard at school, Presentation Convent in Margao. Her first song was 'Come To My Rescue'.
"Those songs were only for myself. I didn't have the guts to perform them in public, I didn't want any criticism. But come to think of it, even those songs had a jazzy feel."
In 2004, film producers Parth Aurora and Sartak Dasgupta shot a film called Great Indian Butterfly. They approached Chrystal for the soundtrack.
"They wanted songs, preferably sung in Portuguese. They also asked if I had any original songs. They used two of my songs, strangely, the first two I had written when in school!"
By then she had composed over 15 songs. "One of them was a silly song called 'My Gals' – it was a tribute to my friends from the 7th standard. We even had choreographed steps to it and had some of our own 'shows'. Those were the days when we wanted to be like the Pussycat Dolls, Ace of Base and Spice Girls."
But the experience was also traumatic for the young singer. "They took my copyright for the two songs, I could never perform them in public. I was paid a pittance, at that time I had no manager, I signed the contract blindly. It disillusioned me, I swore I would not get into this Bollywood thing again. It blocked me for some time, I stopped composing songs."
But as she performed professionally with Neil Ribeiro as manager, she began to earn money, paid her taxes and built up herself as a brand. "You have to do it all on paper, do it legally, to succeed. This way you can turn any hobby into a profession."
Chrystal began performing solo at events. "I managed myself, people and corporates could approach me directly. I tied up with Essar Steel and some others. I still do events for them."
The most recent benchmark of her life has been jamming up with Colin D'Cruz and his fellow jazz musicians. She first sang with them at the Grape Escape event at the Inox courtyard in Panjim in 2008, belting out Maroon Five's song Sunday Morning in a jazzy improvisation.
"Colin pushed me on to sing original songs and more of jazz. You can do it, he said, you will get over your block. I then began listening to jazz music seriously."
Smoking Chutney began playing at regular Thursday jazz nights at the Sol bar and restaurant, which later changed its name to Sofala. The band has become a musical laboratory of sorts. While they deliver the oldie jazz standards and tracks by bands like Manhattan Transfer, they also improvise on contemporary songs by artists like Sade, Chaka Khan, Stevie Wonder and Lynyrd Sknyrd.
Toro Loco, a track that was composed as a samba jingle, took on a life of its own after it was promoted by Colin on the Net. A collaboration with the American saxophonist and music academic M'Tafiti Imara produced Balu's Poem and the latest track to hit the charts 'Straight No Chaser'. The latest track is a vocal rendition of the classic jazz piece by Theolonius Monk.
"This was one of Colin's mad ideas. He said, 'if Manhattan Transfer could put lyrics and vocals to Birdland (a jazz standard), why can't we do it to Straight No Chaser?'" says Chrystal.
"Straight No Chaser is a jazz standard composed by Thelonious Monk, part of almost every mainstream jazz bands repertoire," says Colin. "The version on top of the internet jazz charts, originated out of Jazz Goa's studio in Sangolda. This is a global project that's going to be continuously updated with soloists from all over India and around the world. The first couple of minutes recorded so far have Chrystal Farrell on vocals, Bosco D'Souza on cajun drum, Sancho Menezes on piano and Colin D'Cruz on bass along with the first online collaborator Srinjay Banerjee from Kolkata on guitar. Along the course of time the track will evolve into a fifteen to twenty minute rendition with jazz virtuosos from all over the world contributing their solos online."
Chrystal counts Adele, Ella Fitzgerald and Miriam Makeba among her favourite singers.
Does she drink or do drugs? "I drink the occasional glass of beer at events, to keep my throat hydrated. I don't do any drugs. Music is my profession, my only means of putting my daughter through school. I have to concentrate on what I am doing," says this doting mother of a four year old daughter.
Do fans and fellow musicians hit on her with unwanted affections? "Sometimes at jazz events you get the elderly gents who are appreciative, and at clubs and parties you get the younger, aggressive crowd. I have my performing persona on stage, but off stage people find me quite reserved. After our show is over, we pack up and leave, we never hang on there."
But the show goes on for Chrystal Farrell. She is working on a new song titled 'Song For You', a collaboration with M'tafiti and other colleagues. That's one hell of a strong jazzwoman. Respect!
.
.
.