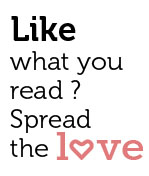 Share
From the assault on the 7-year old school girl in a school toilet in Vasco to the attack on a school-going girl on her way to tuitions at Betalbatim, store sexual violence is taking centre stage not just in India as a whole, but also in our small state of sun, sea and surf. The spectre of sexual abuse and harassment is raising its head in schools and universities as well – and statistics reveal that most victims are still in childhood or early adulthood.
Several victims of sexual harassment (their names changed to protect their privacy) spoke to me about their trauma.
Susheela recounts her tale while pursuing her PhD studies. "My male guide made some sexual advances towards me, which I rejected outright. This happened on several occasions. The inappropriate behaviour stopped but the outcome was reflected in my PhD course. A full-time course that takes four years had to be extended to several more years, as the guide delayed and rejected my academic inputs for the thesis. Whereas some of my fellow mates were able to submit their thesis in a relatively shorter span of time, I had two choices ? either be a victim of sexual molestation or fail the doctoral exam."
"I chose to keep mum about it till I had my degree in hand. I finally cleared my PhD exam four years back and I am happily employed in a company. It is important to stand up for one's rights. I feel that I should have brought the issue to the notice of the concerned university, but it would have sent years of hard work down the drain. That certainly was a difficult phase in my life," says Susheela.
In a bus and even at home, a young female is often under threat.
"This happened about six years back," confides Brigit. "I was in the Xth standard. I had to commute everyday by bus to go to school. Once in a crowded bus, I felt a man groping me from behind. It made me feel very uncomfortable and I was very scared. Twice, I hit out at the man with my elbow. He stopped for some time and then started at it again. I finally decided to get off the bus at the wrong bus-stop just to escape from him."
"I should have shouted for help then," she reflects, "drawing attention to the culprit and his misbehaviour. But I guess I was too scared that he would hunt me down and harm me later."
And the following comes from a young woman I will call Reema. "We were one happy family until my elder sister got married. My brother-in-law would demand for sex in my sister's absence. I was afraid to open up to anyone. I was threatened of dire consequences if I told about the same to my sister or filed a police complaint."
Her situation got so bad, that she started slipping into depression. Her studies were affected. She couldn't eat nor sleep till she was taken to a psychiatrist. Her sister and her husband are separated, now that the truth has surfaced.
These perpetrators often go scot free. And this tempts them to indulge in the same offensive acts.
Statistics with the Goa police reveal that 68 per cent of rape cases registered in 2012 involved victims who were minor in age.
Protesting against such molesters can bring results. A Goa Dental College lecturer was recently dismissed after being found guilty of sexual harassment at the workplace. The Head of Political Science department at Goa University was dismissed from service in April 2010, when students in his department accused him of sexual harassing them.
Today, there are sexual harassment committees in most colleges. Dhempe College of Arts and Science has zero tolerance towards sexual harassment. The committee formed to combat this includes members from the academic faculty, NGOs, counsellors and student representatives. However, more needs to be done in schools.
The last comprehensive study on sexual abuse in Goan schools was conducted by Vikram Patel in 2001, and the findings were astounding. Vikram's team reported that 266 students studying in XIth standard in eight higher secondary schools in Goa had been sexually abused.
One-third of the students had experienced at least one type of sexual abuse in the previous 12 months. Six per cent of adolescents reported that they had been forced to have sex. Of the 266 adolescents who reported abuse, nearly half (47%) had experienced abuse more than once, and those who reported sexual abuse were far more likely to have also experienced other kinds of physical and verbal violence in the previous 12 months.
Who were the perpetrators? The most common perpetrators – 53% – were older students or friends. Parents or relatives accounted for 8% and teachers for 4% of perpetrators. A large proportion, 27%, of the perpetrators fell into the category "miscellaneous", which included strangers, neighbours and others.
How did these youngsters respond to such 'intolerable behaviour'? The most common response to abuse was to do nothing (35%). Seventeen per cent responded to the abuse with verbal retaliation and 6% responded with physical retaliation. Seven per cent told a parent or friend. However, these findings mask the considerable gender disparity: none of the boys and only 15% of girls had told a parent or friend about the abuse.
With the growing media attention and civic activism, awareness of sexual harassment is fortunately on the rise.
"Girls should carry pepper spray with them, should avoid speaking to strangers, avoid going to lonely places where the risk of such heinous crimes is high, and immediately contact the police if they suspect something fishy," opines Patsmenia D'Costa, a student at Carmel College, Nuvem.
Sameena Faleiro talks to her young daughter about 'good touch' and 'bad touch.' "By 'good touch' I mean a pat on the shoulder or head. By 'bad touch,' it is touching/stroking private areas, etc. I have told her that a bad touch can be also be given by someone whom we know like our relations, family members, etc."
Psychologist Vasumathi Prabhu Pereira offers some insight into the consequences of sexual abuse. "Sexually abused students who do not receive family, social and therapeutic support are more prone to have mental health problems- anxiety disorders, depression, bed wetting, post traumatic stress, etc."
What steps has the Goa government taken? The Goa Children's Act of 2003 is the only state level child welfare act that ensures protection of children from abuse, exploitation and neglect. This Act was amended two years later in 2005.
Sabina Martins, President of Bailancho Saad, a women's rights body, comments, "The intention of the government is there, but there is no implementation. After an incident, there is a lot of talk, but after a while it all dies down and nothing is implemented. Even in the Vasco case, there is very little headway in investigations, so the impression is that the culprits have got away. There is no deterrent, and strong arm of the law is not acting…"
Despite progress in education and awareness, sexual predators still lurk in every corner of public life. Protecting the young students of Goa is still an uphill task.