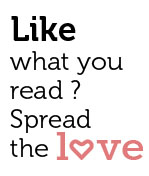 Share
It's the festive season in Goa. Diwali and the start of the High Season occur at the very same time this year, medical and you can feel the energy in the air. We hope you enjoy our cover story on the myriad ways Diwali is being celebrated in Goa this year, buy and if you read the story carefully, you may be surprised at some of the unusual celebrations that don't usually make it to the public eye. (Take a look at what one wealthy Mumbaikar plans to do in his Goan flat this Diwali).
Goa Streets is proud to be involved with an extremely exciting international jazz festival planned for November and organized by the innovative folks at Art Escape, Capital Jazz and Baywatch Resort. Highlights of the program are featured this week in our Music & Nightlife section.
You may have noticed by now, but when we call ourselves the News & Entertainment weekly, we actually take the 'entertainment' part quite seriously. That's why we've been working with the fabulous DJ/Percussionist duo Hamza (from New Delhi) and Manu Idhra (from Portugal) and organizing some terrific gigs for them in Goa these past few days. Already they've played at Shore Bar in Anjuna and LPK Waterfront in Nerul, and their next performance is Café Lilliput at Anjuna Beach this Saturday night. This is one show you don't want to miss! The duo has performed all over the world – New York, Geneva, San Francisco, Berlin, etc – and we're lucky to have them in Goa!
And if we take the 'entertainment' part of News & Entertainment seriously, the same holds true for 'news'. That's why we've written a very compelling piece this week giving you the real story behind the enormous problem of alcoholism in Goa, and how it's the ladies who often pay the biggest price. We hope our story on the alarming rate of diabetes in Goa serves as something of a wake-up call for the need to lead a healthy lifestyle. Our piece on a modern-day Goan speakeasy highlights a unique event that's bringing together lovers of off-beat literature. Our story on Dr John Rodrigues explains this extraordinary Goan's journey from microbiologist to wine maker par excellence. And of course, don't miss this week's sassy sex advice from relationship columnist Acaricia May.
In addition, we hope you find our comprehensive listings on everything there is to do, see and eat in Goa to be useful.
Lastly but certainly not leastly, we want to point out that Nov. 3 marks the one-year anniversary of the Goa Streets Flash Mob, when we brought together 100 dancers from across the state in a surprise dance on the Dona Paula jetty. The flash mob now has nearly 1.2 lakh hits on YouTube, making it one of the most viewed events from Goa in YouTube history. Goa Streets! Way ahead!
Here's wishing all our readers a very happy Diwali!
The Goa Streets Team