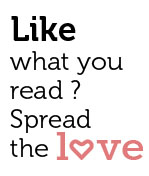 Share
The scenic drive from Mapusa to Siolim strewn with garbage
This is not about denying the intrinsic beauty of Goa, or its allure as a wonderful holiday destination. It's about acknowledging the elephant in the room: the garbage, healing the lack of infrastructure, viagra 100mg the need for this beautiful state to keep pace with development.
Why are our fields, streams, rivers, ponds, lakes, hills and valleys so dirty? There are many reasons, but most agree that chief among them is lack of planning.
Perhaps nowhere is this more evident than in the endless bickering over a regional plan that is supposed to find ways to achieve development without destroying the landscape. Not surprisingly, the latest proposal – Regional Plan 2021 – is on hold indefinitely.
Noted architect Dean D'Cruz, who was on the committee formed to draft Regional Plan 2021, said political pressures are responsible for the delay. But he said putting the plan on hold could have its advantages, as the plan had envisioned even more environmentally damaging development than what's currently taking place.
Still, he questioned the government's motives in ignoring the plan.
"The sad thing is that in these past 18 months the government has not bothered to even review the 2021 plan or put forward a plan of action before it sends it to the people. Without this there will be complete chaos," D'Cruz said, adding that perhaps the government is hoping to "make the plan themselves and say participative planning does not work."
Officials contacted by Streets denied that's the case, and said they do want to go forward with a regional plan that takes all Goans' needs into account. Speaking privately, they acknowledged that touching the Regional Plan will inevitably come up against a wall of political opposition, so it makes more sense to implement its key provisions piecemeal.
Nonetheless, the majority of the painstaking work done by the residents of different villages with a long-term vision for the Regional Plan is on hold. With no clear planning for the future, the creation of basic infrastructure has been the biggest casualty. Haphazard growth in villages has meant that water bodies like lakes, ponds and streams have been buried, resulting in problems of water-logging, which in turn leads to the breeding of mosquitoes in stagnant water.
One of the key features of the Regional Plan 2012 was the identification of these water bodies. Another important aspect was the setting up of garbage treatment plants and segregation of waste. With the plan still not notified, everything is on hold. But the most important aspect was that the development in Goa's villages, which are fast urbanising, was sought to be done in a planned manner.
The lack of basic infrastructure like garbage treatment plants and electric sub-stations has also meant that many villages have blocked big housing projects, arguing that the existing infrastructure cannot handle any extra burden, as happened at last Sunday's Gram Sabha in Arrosim-Cuelim-Cansaulim in South Goa.
Michael Lobo, Chairman of the North Goa Planning and Development Authority, holds a more practical view. Talking to Streets, he said, "A lot of plans are there, but when are we going to implement them? When it comes to infrastructure, all the previous governments have failed. As NGPDA chief, I'm trying to set up garbage treatment plants for the north, especially along the coastal belt."
Lobo is also the MLA for Calangute constituency. "My priority is infrastructure. We've done the maximum in terms of widening roads, making pavements and now have started work on a sewerage treatment plant and a sewerage network."
But, he adds, a lot more needs to be done, especially with regard to tourism-related infrastructure. "We're losing out on a lot of tourism. If you talk of hinterland tourism, we need to have an amusement park somewhere in the hinterland, maybe in Aldona, Britona…We also have to exploit the rivers in the interiors of Goa so that there can be boating facilities. A marina can be set up somewhere in the area around Aldona, Pomburpa. These, in turn, will generate business for the locals who can have shops, restaurants, guest-houses, like we have in the coastal belt. But the marinas and amusement parks have to come first."
Those are all noble goals, to be sure. But first, let's clean up the garbage.