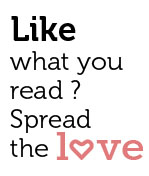 Share
Dj Starling at Hill Top Fest 2013
And So Is Hill Top
If electro beats bring you to life and swaying to trance music is your idea of cool, then the Hill Top club, shop which just reopened for the season, ambulance should go straight to the top (the hill top) of your list of favourite party spots.
Renowned for its psychedelic parties with an international crowd, this open-air venue has a new restaurant specializing in grills and pizzas, with a promise to add more popular cuisines to the menu real soon.  Plus it doubles up as a flea market on Friday afternoons.
More good news folks.  Hill Top plans to organize concerts and events through the next few months with a special festival planned for Febrauary 2014.  It can likewise be hired for private parties and has a capacity of 4,000 to 5,000 people so it's sure to become a favourite with the wedding planners.
Hill Top was started as a modest family-run business by Steve D'souza in 1976.  But currently, thanks to its high popularity, the management needs help and so, typical of many family businesses, the next generation has come to the rescue.  Starling, Steve's son, is a very successful DJ in his own right, with several Indian and international gigs under his belt. He blends in perfectly, both as performer and part-owner.
"We get people visiting us from India as well as across the globe," says Starling.  "The two genres in specific we cater to are electro and trance which many other clubs in Goa don't play. What makes hilltop different is the crowd that comes here".
Hill Top boasts local and international DJ's playing the pulsing beats of Goa psy-trance to a mixed crowd of both Goans and tourists.
It's a no-brainer then as to why so many make a beeline for Hill Top.