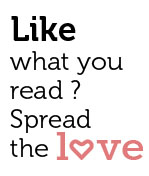 Share
A Multi-Cuisine Fix With A Parsi Twist
If your name is Zubin Vazifdar and you have a restaurant named Zuperb, the first question that comes to the mind of a visitor is, surprise surprise, "Is Zuperb superb?"
Let me give you the short answer. Yes.
And mind you, here I'm not really talking about the soft lighting or the cozy atmosphere or the close proximity to the beach or even the funky live music gracing the venue every weekend. I'm talking, dear reader, about the food. Whether you go for the multi-cuisine selection of Chinese, Continental, Goan and Indian, or the passionate Parsi offerings of the restaurant's Parsi owners, this is one place that stands apart for its culinary prowess.
The reason is simple. It's because Zubin, his wife Mani and their partners pour their hearts into Zuperb, ensuring excellence.
A walk down Holiday Street in Calangute, away from the noisy main road, you will find the Greek pillars that grab your attention at Zuperb's entrance. The place is compact, with glass topped tables and cane chairs. In the corner there's a music wall with equipment for jam ups. Live music takes place between 7-10 pm on Fridays and Saturdays, and on more nights once the season kicks in more fully. They have blue lighting, setting a definitive, pleasant mood, while on the wall there are comments from diners about their experience. You'd have to be a polyglot to understand them all, to be sure, as they are written in so many languages. It's easy to see and get a whiff of what the people around you have ordered, which only ups the anticipation before your own food arrives.
Upon arrival, Zubin and Mani welcome you warmly with a hefty dose of Persian love. They take personal care of every guest. Do bear in mind that some of the offerings, in particular some of the Parsi ones, take time to prepare. Chalk that up to Zuperb's dedication to perfection and freshness, however. You will appreciate the hard work in the kitchen when you taste the food.
When I was there, Zubin insisted that I eat with my hands. Perhaps he knew that I have zero objection to this practice and, truth be told, neither should you. Let's face it. You haven't really eaten if you haven't eaten with your hands (are you listening all you Europeans and Anglicized Indians?)
Grilled Prawns
It's true that the "multi" part of "multi-cuisine" can put one in a bind when deciding what to order. Try this. Tell Zubin what you love to eat, and he'll conjure up something you weren't expecting! For Goans, we love our seafood, don't we?
My friend and I got the 'Grilled Prawns', which were king-sized prawns with a butterfly cut, seasoned with butter and garlic. They were expertly grilled, with flavors spot on and served with steamed vegetables and French fries. Next up was the 'Patra Ni Machi', which is a Parsi dish made from steamed fish topped with green chutney and wrapped in a banana leaf. And WOW! The fish just melts in your mouth.
Moving forward into the evening, we had the main course, which was 'Sali Boti' and 'Parsi Chicken Palav'. 'Sali Boti' is red hot mutton cooked to perfection in rich spices, crowned with beautiful golden potato shreds. The 'Parsi Chicken Palav' was made with caramelized rice with (I think) a bit of saffron. It is a fragrant and slightly tangy preparation with succulent meat and browned onions strewn over the top to add another layer of flavor.
To end the evening, we got the Caramel Custard, a very popular desert. It's creamy and scrumptious and made with caramelized sugar and flavorful molded custard.
Parsi Chicken Pulav
Parsi food is very rare in Goa. And authentic Parsi food is even rarer. The basic feature of a Parsi lunch is rice, eaten with lentils or a curry. Dinner would be a meat dish, often accompanied by potatoes or another vegetable curry. Also popular among Parsis are the typical Parsi eeda (egg) dishes. As Zubin explains, everything is cooked is fresh, right from the onions being cut just for your dish. If you want to give the Parsi lunch a try, Zubin asks you to call 45 minutes in advance, as it takes that long just to prepare the curry. I will be back soon for the lunch and to try the 'Dhansak', which is lamb, mutton, goat, chicken or vegetables in lentil or toor daal gravy, a very famous piece of the Parsi cuisine. When you come here, leave formality at the door, as this is a laid-back, chilled out joint to be savored and enjoyed with friends and family. I loved it. I hope you will, too.
Patra Ni Machi
Food: Made with heart
Ambience: Cozy, homey
Service: Some dishes arrive quickly, but come when you're not in a rush.
Prices: Dinner for two would set you back Rs 1,200 to Rs 1,500.
Something Special: The Parsi Dishes, The Live Music, Zubin & Mani
Address: Gaura Vaddo, Holiday Street, Calangute
Contact: Zubin – 8806219810
Caramel Custard