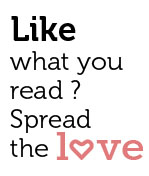 Share
This Sizzlin' Summer
Now that the scorching month of April is here, we all want to run for cover. We gear up with accessories to beat the heat, tempted to carry around a hand fan, a mini-towel, hats, sunblock, an ice cream cone and anything else that will help cool us off. Here to your rescue are some recommendations for where to head outside and still manage to stay cool as a cucumber!
A pick of restaurants to chill out at:
Save on your home AC bills and lunch at one of the many cooler joints around Goa. Koi in Calangute behind the Snip salon has a comfortably low temperature throughout the day in their indoor area but you also have the option of an outdoor area that features a teppanyaki table. They will be offering 'Dim Sum and Then Some' at lunch with a variety of set meal options in Thai and other Asian cuisines. Also coming soon is an 'Asian Feast' every Sunday with a changing menu of small plates, Asian-themed cocktails and bottles offered at market rates plus taxes. That's sure to keep your wallet cool, at least.
Make a beeline for L'Atelier restaurant right on the beach at the Anahata Resort in Ashvem. The deck above the open kitchen is perched high with a great view and a laid back shady area for lounging for the last week before they close for the season. Although some may say the beach is too hot, there's nothing like jumping into the sea to cool off.
The newly opened 'Mustard' on Chogm Road in Sangolda in the garden area of the elegantly styled Freedom Tree design store is another good pick.
For those in the capital, the Black Sheep Bistro is a perennial favourite. With its pitchers of reasonably priced sangria and cool cocktails like the Dill Fling, it's always a cool spot to stop in at, and we're not talking about the AC section alone. The menu offers several light and healthy meals such as the Red Salad, Spicy Fish Wrap and the Roasted Vegetable Panini, that you can also enjoy in the covered outdoor section.
Ice cream vendors that vend more than just flavour:
Cream Choc is a new gelateria in Anjuna located opposite the Our Lady of Health Chapel. Visitors from Italy and Germany say it's the best gelato they have tasted because they use first-grade ingredients like chocolate imported from Belgium.
On the main road in Baga, we have spotted a new London Dairy outlet that offers flavours like Tiramisu and Pralines and Cream that make anyone drool in this weather.
But most will agree that seasonal fruit flavours are probably the best at the Bombay-born chain of Natural ice cream, that has a store in the center of Panjim.
Anjuna also has a melt-in-your-mouth delicious ice cream spot….Niko Natural Homemade Ice Cream and Sorbets. The ice cream is made locally and is 100% natural with no artificial ingredients. Hailing from France, Niko has created a truly artisanal line of homemade ice cream.
Get yourself outfitted for the summer:
Although most of the year is sweltering here in our tropical home of Goa, this time of year is a good time to access deals on the thinnest cottons you can get away with wearing.
Bebel in Calangute near St Anthony's Chapel has a generous sale on, and stocks designer beach wear from international brands like Australian-based Beach Company. Bright, unique jewelry is also there to tempt you to match with your million-dollar look.
On My Own or O.M.O. in Tonca has a range of cool white dresses, tops and kurtas that can be accessorised with so many of the stoles, shoes, bags and jewelry that are limited editions.
One also looks forward to the last few Saturday Night Markets for the great deals that are offered during this time. A designer to seek out before the end of the season is Sunieta Narayana who has a knack of making any woman look distinctive with her unique dress designs. If you can't catch her at the Saturday Night Market, she also has a store at Marbella in Morjim.
Salon up for shorter hair:
One way to emerge transformed and lower your body temperature at the same time is to allow your hairdresser to have at it. Ranjit and Ruchi Pais at Glow Salon in Porvorim are the couple to look for if you want to cut and colour your hair respectively into a stylish new avatar.
Bina Punjani in Panjim has her staunch supporters as does Snip salon in Calangute.
Cool nightclubs to distract from the heat:
Ladies are in for a sweet deal every Thursday at Cheenos from this week onwards as they will be offered a large variety of free drinks all night and excellent live music by Alcatrazz.
One of the leading destinations for EDM, Waters in Vagator, has just rolled out exciting DJ lineups on Saturdays, besides their signature Wicked Fridays. This Saturday April 11 features Watec made up of DJs Whosane and Anastasia, DJO of Liquid Sky in the UK, Progressive Patriot and Victoria Bourke live on a djembe. And if the tech music makes you dance too hard, there is a swimming pool on another level to rescue you.
Over in Calangute, Azzure by Spree Hotels launch two live music nights beginning this week. Thursdays feature Cliff DSouza with his classic rock selection at the Eviva bar by the poolside and Saturdays will bring out the Clear Blue Sky band with retro hits.
Other snazzy clubs with good eats and tasty cocktails that are popular with visitors and are hopping most nights of the week are Café Mambo in Baga, Zoya in Benaulim, Capetown in Calangute, Cohiba in Sinquerim, Club Tito's in Cavelossim, Café Mojo in Panjm, and Marbela Beach in Morjim. For live jazz and blues, it's hard to beat Sol de Goa in Nerul and Cantare in Saligao. For some interesting live music, as well as nice good, also check out The Backyard in Sangolda and A Reverie in Calangute and Go With the Flow in Baga. While in Baga, be sure to put Fiesta on your fun list for nice food & music.
Cool date night with a big screen
Another great escape to beat the heat (without increasing your waistline) is the ever popular "movie date" in a wonderfully air conditioned movie theater. Now that Inox has opened a second outlet in Margao, you don't have to trek all the way up north to Panjim for a modern movie experience if you're one of Goa's southern belles or beaus.
Good times in cold pools
For a great time by the pool and the sea, check out The Park in Calangute and its very popular Bikini Brunch. Another cool brunch destination is La Brise in Candolim, brought to you by the same folks who run the Novotel Goa Shrem Resort and the Grand Mercure Goa Shrem Resort. For straight out pool parties mixing up killer cocktails, spend a day at the all-day pool and cocktail parties at Teso Waterfront in Siolim. The poolside dining and culinary offerings at the Acacia Luxury Hotel in Candolim are also lovely.
Juice it up in Chapora
For some of the best fresh juices, fruit salads and milk shakes available anywhere in Goa, do try out the Ganesh Juice Centre in Chapora.
Get lucky in the cold
Well, there's more than one way to get lucky in Goa! One way to do it in a nice comfortable AC room (besides your own bedroom!), is heading to one of the state's glamorous casinos. For a great gaming experience, check out the Deltin Royale on the Mandovi, Casino Carnival at the Goa Marriott Resort & Spa, Casino Grand 7 at the O Hotel in Candolim and Crown Casino in the hotel of the same name in Panjim.
Here's to cool times in the hot & sunny state!