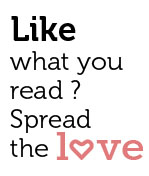 Share
Mhadei Water Dispute Reaches Flashpoint
The burning of a State-run Kadamba Transport Corporation bus at 5:30 am on 26 August in Hubli has jerked Goans from their slumber over the burning issue, just across their border.
For weeks on end, people in the twin towns of Hubli and Dharwad, just across the Goa border have been on protest demanding that its own government implement the Kalsa Bhandura river linking project. First it was farmers, later joined by seers and others leading to the events of the morning of 26 August.
Goa's neighbouring state, Karnataka, seeks to divert 7000 million cubic feet (7 TMC) of water from the Mhadei stream which flows into Goa as the River Mandovi.
They plan to achieve this by the construction of an underground canal (that runs to over 5 kilometres) which will carry the water from the Mhadei reservoir (which will be created after they dam the Mhadei) to be poured into the Malaprabha river, which flows eastwards.
So why does Karnataka want the hugely expensive and seemingly crazy project to be built right in the middle of the ecologically sensitive Western Ghats? To feed the thirsty mouths of the people living in Hubli and Dharwad, a total of 1.847 million, whom the Karnataka government claims it has no water to give.
They also claim that Goa is simply wasting precious freshwater by allowing it to flow directly into the sea.
Goa on the other hand has claimed that such a huge removal of water will dry up the completely rain fed Mandovi river, by stopping its source and leading to a rush of seawater upstream upsetting the ecology of the estuary, throwing farming out of gear and worst of all, turning vast stretches of river that are otherwise flowing with fresh water, into saline water bodies.
These stretches contain water treatment and pumping systems that supply water to towns like Panaji and Ponda and which would be rendered obsolete if the water they are pumping is saline instead of freshwater.
Goa has also accused Karnataka of mismanaging its water resources and diverting it for a water guzzling sugarcane crop. The Goa authorities also accuse Karnataka of choosing to bleed the Mhadei, despite having seven other rivers which they can take water from.
Karnataka, on the other hand, has said that their demand of around 7 TMC of water would have no ecological impact either on the Western Ghats or the Mandovi river basin. Karnataka has quoted a NEERI report to state that during the monsoon months of June to October the flow in the Mhadei will be reduced only by 7.38% but in the dry months from November to May the flow will increase by 243.48% on account of its hydroelectric project on the Kalsa Bhandura dam.
More significantly, Karnataka has accused Goa of changing its stance after first supporting the project back in 2000 only to later oppose it and call for the setting up of a tribunal.
Goa, Karnataka says, is making claims without any studies to back its stance.
Which brings us to the question—how serious is Goa about making it case before the central government both through legal process as well as through drumming up public support for its stance and its share of the water?
"Goa's protests can never match that of Karnataka. No matter how big protests we organise, ours will only be a fraction of the protests that Karnataka can organise," said Nirmala Sawant, a former MLA and convenor of the Mhadei Bachao Abhiyan, an organisation she set up to lobby against the project. She said that the fight for Mhadei can never be won on who has the larger numbers.
Karnataka on the other hand has succeeded in putting together huge protests that have disrupted life in the twin cities with farmers, religious leaders, business leaders and almost everyone joining the agitations.
Hearings are currently on at the specially constituted Mhadei Water Dispute Tribunal in New Delhi which will hear both the States and pass an appropriate
order.
In the meanwhile, Karnataka has completed the construction of the canal and is all set to construct its dam, work on which is yet to begin. Karnataka has made a strong case for itself through having already completed the canal as well as through organising mass protests in a bid to buttress their case.
It is not without reason that Chief Minister Laxmikant Parsekar in his letter to his Karnataka counterpart in the aftermath of the bus burning asked him to resort to only 'constitutional means' to find a solution to the problem.
Karnataka is not new to pressing for its own causes, having a long history of water disputes with neighbouring states including Andhra Pradesh and Telangana.
Caught in the middle are the residents of thickly forested villages through which the canal is being built and who will be living in the vicinity of the dam. The villagers of Kankumbi are at their wits ends, having no forum to express their grievances to.
"At least in Goa you have your government to fight for you. But for us, it is our own government that is working against us," said Sanjay Naik, a resident from the village.
"We have never had water problems in our village and have always have had abundant water. This year however, we don't know what is going to happen. For now (in the rains) there is water," he said.
More than water, villagers fear that their village is no longer safe. "It is dangerous to let our children run around anymore. The mud is loose there are several hidden cavities under the earth. What do we do!" he said dejectedly.
For Karnataka, the Tribunal hearings are just another hurdle to cross before the final completion of the project. In a bid to speed up the process, the Karnataka Chief Minister has called on Prime Minister Narendra Modi and called for an out of court settlement on the issue, a demand which Goa is unlikely to accede to.
Hope now lies with the Tribunal, it's an all or nothing battle for Goa's vital river.