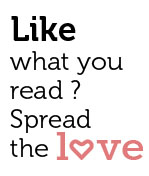 Share
Have you ever felt a pang of hunger in the dead of night and wondered where to go? When you've gone on partying all night long and your stomach rumbles for a crumble?
Welcome to Tropical 24 x 7, vialis 40mg an oasis in Calangute, at the heart of the Goan beach belt bustle. The kitchen's alive with a glow of ruddy fire and the warmth of aromatic flavours. A whiff from the chef's magic is bound to ensconce you in a raging appetite.
Let's begin with the biggest selling point: The restaurant never sleeps! Tropical 24×7 will serve you everything from starters, main course, cocktails, alcohol and ice cream round the clock every single day, including Sunday.
They specialize in Goan and Continental cuisine. From the Continental section there is a variety of mouth-watering steaks but nothing beats the juicy Chicken Pepper Steak. A tasty explosion of soft, delectable chicken with an aromatic pepper sauce makes the experience a must try.
Tropical 24×7 has a separate section for families and private diners. On the walls are wooden sign boards hanging with explanations of the "Tandoor" offerings and other menu highlights, making it easy to course your way through your heart's and your stomach's desires.
Whatever occasion and mood you might be in, Tropical 24×7 is the place that'll satisfy your desires.As the board at this oasis reads "All Day, All Night".
Bon Appetit!
'Note: The corner is a regular space where businesses, entrepreneurs and all others with noteworthy projects can 'strut their stuff"