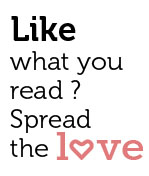 Share
Ever hear about the guy who likes to order a fish thali plate and then mix all the components in the middle of his plate, gobbling it all down as a single, doctor indistinguishable blend before declaring, "It all ends up in the same place anyway"? Our cover story this week is not for this fellow. This is a story for people who appreciate food. Really appreciate it. Here, we're talking about heavenly concoctions that are to be savored and loved. Dishes that transform you and take you to a better place. Our sunny state has become a Mecca for these kinds of foods. Many of them are expensive because of imported ingredients or simply because of the expertise that goes into their preparation. With a large number of foodie Goans as well as jet-setters coming down to party here, there's no dearth of takers for these special dishes.
Seafood, of course, tops the list, with lobster at the top of the heap. These crustaceans come in three different sizes, large, medium and small, so the prices vary depending on the catch. Tiger prawns follow along with giant crabs. Then come the imported meats like Kobe beef from Japan, duck breasts from France, lamb from Australia and New Zealand, smoked salmon from Norway, cheeses from Europe, truffles…the list goes on. These dishes can be found in Goa's huge array of restaurants, be it European, Asian, fusion, Indian or others – for a price, of course. If you're in the mood to splurge, check out these suggestions for a truly plush culinary experience.
Mixed Seafood Platter
Anywhere you go in Goa, a Mixed Seafood Platter is often the most expensive dish on the menu. This is because tourists, specially the high-flying types, understand that seafood and Goa are inextricably linked. That's the backdrop to some of the incredibly expensive seafood available all along Goa's coastal tourist belt. Now if you're not accustomed to the world of break-the-bank dining, brace yourself for this one. A Seafood Platter at Club Fresh in Morjim will set you back between Rs 10,000- 15,000 per portion, depending on the time of the season. It's a favourite with the glam set. The platter offers a mix of tiger prawns, crabs, lobster, the works, all done in a subtle Oriental style. A Seafood Platter at Hype in Baga during peak season costs even more. That's not all, there are many other dishes like the Carpaccio which also cost a few thousand rupees. But then when you're a millionaire what's a few thousand bucks?
Surf'N'Turf
The Surf'N'Turf – a medium-grilled lobster with a nice fat steak – in Baga costs between Rs 2,000 to Rs 3,000, depending on the season. The dish is one of Fiesta restaurant proprietor Yellow's signature dishes and is a fusion of French, Mediterranean and other European cooking styles, and the taste definitely falls into the "heavenly" category. The flavours explode in the mouth and the experience lingers long after you've wiped your plate clean. Surf'N'Turf is available at lots of other coastal restaurants as well.
Lobster Thermidor
This is the classic lobster dish and is often the most expensive dish in a restaurant. Like with many other classic French dishes, the preparation is very elaborate – far more elaborate than the effort it takes to down it in an explosion of sinful pleasure. The classic Thermidor, invented in 1894 in honour of a play called 'Thermidor', by a Parisian restaurant, is basically lobster cooked with cheese, egg yolks and cognac, after having been cut into pieces. But there are many variations of this, with different chefs using different types of cheese and other ingredients. Some use Gruyère and others Bechamel. It's the most expensive dish at Souza Lobo's in Calangute where they do a superb one with Bechamel cheese and select herbs. One portion will set you back by Rs 3,000.
Composition of Raw Yellow Fin Tuna (Tuna tartar, Tuna carpaccio, Tuna spring roll)
Almost all the ingredients are imported: Yellow fin tuna from Philippines. Wasabi paste from Japan. Organic baby lamb's lettuce from Philippines. Organic baby rocket  from Thailand. Organic red chard, spring roll wrapper. For carpaccio, Sashimi grade tuna, cut from the loin. The tuna has to be sliced as thinly as possible using a very sharp knife.
Many connoisseurs rate yellow fin tuna tartare and/or carpaccio amongst the best raw fish dishes available. If you've never had sushi or are a raw-fish virgin, this could be a good place to start. The raw tuna is served slightly chilled and gets its kick from the spicy wasabi paste (spicy in a different, more nasal kind of way). The trio of raw Yellow Fin tuna is available at the Grand Hyatt in Bambolim for Rs 2,200 plus taxes. It's a decent sized portion and is available from October to January only.
Organic Chicken with Steamed Langoustines
This dish with organic chicken breast, langoustines, organic spinach and other interesting ingredients is one of the specialties at the Verandah in the Grand Hyatt, langoustines being a type of lobster. According to their executive chef Shane O'Neill, all ingredients are sourced from within Goa itself. Available only from October to January, it will set you back by Rs 2,000 plus taxes.
Lobster Balchao
Some say this dish was one of the signature inventions of master chef Rego at the Taj Fort Aguada, now Vivanta. Like with most fusion dishes, balchaos, too, have a complex history and are said to be derived from the south-east Asian 'balichows' or 'balichaos', a shrimp paste, which when it travelled with the Portuguese from Malacca and other such parts to Goa, became a prawn pickle with crushed dry shrimps used in making the masala. Goans have long been making balchao pickles of lobsters and tiger prawns. Modern chefs seeking to create great tasting lobster dishes with a Goan flavour thus stumbled on Lobster Balchao, though the balchao sauce is now used lightly so that the succulent flavours of the lobster are not overpowered. The lobster is cut in two straight parts and then into smaller pieces and then cooked with the balchao sauce. Apart from looking and tasting great, it also smells great, a true feast for the senses.
The dish at some of Goa's finer establishments can set you back by Rs 1800 plus taxes or more. Ingredients include a good sized lobster, balchao paste, Goan toddy vinegar, dry shrimp, curry leaf, and are all sourced from within Goa.
Aragosta al Forno zaffarano
This is an Italian-style lobster served at the Il Camino at the Vivanta Fort Aguada. It's grilled with pistachio and mint and served in a saffron sauce. Connoisseurs say it's delectable. Only for Rs 1,850 plus taxes.
Ossobuco
This is yet another special dish at the Il Camino, one of the better Italian-Continental restaurants in Goa. The local version of Ossobuco, which is also available in some of the other five-star restaurants around the state, is braised Australian lamb shank with a risotto Milanese and served with a bundle of asparagus. For Rs 1750 plus taxes.
Tandoori Nisha Zafrani
Tender tiger prawns wrapped in a pastry crust and cooked in the tandoor.
Tiger prawns are the biggest in the business and have their own special flavor, which is given an extra dimension by the marinade of saffron eggs and yogurt and a host of other tandoori ingredients. Try it out at Latitude, the beachside coffee house at the Vivanta by Taj Village in Sinquerim.
Rs 1345 plus taxes
Raviolli di Cipolle e Porcini
Ravioli of caramelized onion and porcini with mascarpone-black truffle beurre blanc.
At more than 1,000 Euros for a kilo, truffles are amongst the most expensive ingredients used in cooking. But then what is a special occasion without blowing a lot of money? For the uninitiated, truffles are a type of mushroom which actually grows in the soil in many parts of Europe and you need a pig's snout to sniff them out. Their use in Italian and French cooking is a key reason these cuisines are considered among the best in the world. There's something incredibly delicate and other wordly about the flavor of truffle. You can have a pasta with black truffles here in Goa at the Vivanta by Taj in Aguada. It's called Raviolli di Cipolle e Porcini, ravioli being stuffed pastas. For Rs 775 plus taxes.
Malai Chingri
Bon vivants will recognize this as the Bengali dish of prawns, probably the most famous Bengali dish –Bongs being great seafood lovers like Goans. There are many versions, some of them exotic, like the prawns cooked inside the coconut shell, sealed, baked and wholly exquisite. But they do it differently at the Spice Studio at the Alila Diwa. Although similar to the traditional Chingri Malai, this one is a dry version where the prawns are marinated with betel leaves for a particularly delicate flavour, along with extra virgin olive oil and green olives – all blended together with lemon juice. Because it's dry, there's no coconut milk involved. You can have it for Rs 575 plus taxes, a veritable bargain in the universe of luxury cuisine in Goa.
.
.
.