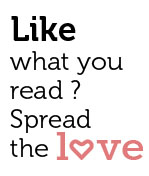 Share
Goan revellers take the 'leap of faith'
Rain or shine, Goa always seems to find a way to conjure up the spirit of fun and frolic. Monsoon brings cheer to some, but also tends to keep folks indoors. Come 24th June, however, and everyone is out again amidst the pouring rains to celebrate São João. This festival day commemorates the feast of St. John the Baptist, a saint who is celebrated in the Christian faith for his baptisms in water. The feast is celebrated throughout Goa with exuberance and good cheer.
'São João' is the Portuguese spelling for St John. It is a festival of faith and joy of living marked with the unique tradition of revellers taking a plunge into the well.  One may ask why such a suicidal tradition? Here are the answers: According to Christianity, John the Baptist leaped with joy in his mother's womb (Elizabeth) when she heard the good news that Mary was chosen to bear the son of God, 'Jesus'. Hence to commemorate this event, revellers take a plunge of faith and joy in a well or a river. On the other hand, Fr. Ramiro Luis, Assistant Parish Priest of Panjim Church has a different take, saying, "São João is the festival of water, which symbolizes St. John's work of baptizing people in the river Jordan."
The festival is celebrated with great gusto in North Goa in villages such as Siolim, Calangute and Anjuna, among others. It is however a wrong notion that 'Sanjão' is only about jumping in the well. The festival usually begins with religious rituals, prayers and mass. What happens next is entirely unrelated to Christian ritual, but done for sheer fun and celebration. The festival is marked by a tradition of distributing fruits, feni and singing the traditional Goan mando and folk songs accompanied by the ghumot, an earthen percussion instrument.
Another attraction of São João is the boat parade, locally called sangodd, consisting of boats and pontoons decorated with flowers, flags or creepers, or just about anything that strikes the fancy. These decked up boats are then paraded in the creek next to the Siolim church. "This 25 year-old tradition is now a major tourist attraction," says 32-year-old Francis D'Souza, who has won the competition for five consecutive years. "This year it is going to be special. I will be making a waterfall on the boat. To know more you have to be there by 4 pm," he invites us. The boat parade competition is a mini carnival parade organized by Siolekars and it is open to all.
Another unique feature of the São João festival that you will find common both in north and south Goa is the 'Kopel' (crown). People adorn bright colourful costumes and floral headgears called 'kopel' (crown), made from fresh flowers, fruits, vines and the like. In many villages competitions are held to determined the most creative and distinctive kopel.
Traditionalists are battling to maintain the original authenticity of the festival versus commercial São João bashes. "Commercial pool parties have led to the decline of the authentic festival practices," laments Patterson Fernandes, 26, a resident of Anjuna.
Pool parties, artificial rain dances and foam parties are recent trends for São João celebrations, the majority of these being organized by commercial establishments and local groups. There is no doubt these parties offer a safe and yet sizzling atmosphere, but old timers hold that São João is best enjoyed in the natural environs of the villages of Goa.
Here are some tips: São João is celebrated across Goa sometimes even breaking religious barriers. So religion is no bar. All you need is a colorful informal outfit, a cheerful attitude and a spirit to embrace a splash of water. A kopel is not a must, but if you have it, it adds to the fun. If you love adventure, take a ride in and around the villages and you are bound to encounter a group of hearty revellers. There are absolutely no entry tickets at all, all you have to do is utter the code word 'Viva São João!' and voila, you have made friends. A word of advice: if the group of revellers seems to be drunk, stay away! And if you are not into such raw adventure, check out the pool parties (see our listings). Come what may, enjoy and drink responsibly.
Over the years the São João festival has seen some infamous incidents, usually arising from excessive drinking. "In our parish at Nagoa-Arpora-Baga, jumping in the well is banned due to untoward incidents that took place some years ago," says Alisha Fernandes, 23, a local resident. Drunkenness and jumping in wells and water bodies have resulted in serious injuries and in some cases even death, thus keeping the police and fire brigade on their toes on this Dionysian day.
But for all those in the mood for a delightful monsoon carnival, the São João festival is simply not to be missed. And pray it rains, because São João is twice the fun on a wet and rainy day!